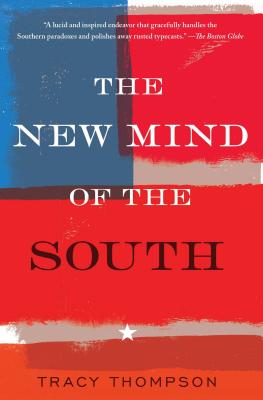 The New Mind of the South (Paperback)
Free Press, 9781439158470, 271pp.
Publication Date: March 18, 2014
* Individual store prices may vary.
Description
In this "knowing and sensitive book" (Walter Isaacson, author of Steve Jobs), Pulitzer Prize-finalist Tracy Thompson upends stereotypes and fallacies to reveal the true heart of the American South today. Investigative journalist Tracy Thompson spent years traveling throughout the South and discovered a place both amazingly similar to and radically different from the land she knew as a child. African Americans who left en masse for much of the twentieth century are returning in huge numbers, drawn back by a mix of ambition, family ties, and cultural memory. Though Southerners remain more churchgoing than other Americans, the evan-gelical Protestantism that defined Southern culture through the 1960s has been torn by bitter ideological schisms. Drawing on mountains of data, interviews, and a whole new set of historic archives, Thompson reveals the true character of a region still misunderstood by outsiders and even by its own people.