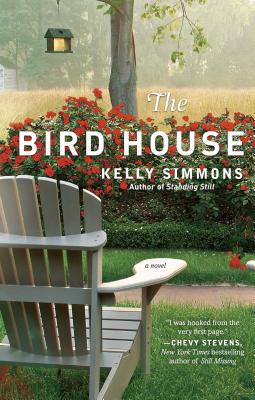 Bird House
Paperback

* Individual store prices may vary.
Description
From the critically acclaimed author of Standing Still comes a psychologically charged novel about the power and failure of family.
Praise For Bird House…
"There's nothing I like better than a dark family secret, and Kelly Simmons really delivers in The Bird House. Ann Harris, an impeccable Main Line grande dame, is blasé about her past until her beloved granddaughter begins digging around and raising the stakes dangerously. This is a beautifully paced novel that will keep you guessing right to the end." —Pam Lewis, author of Perfect Family



"Kelly Simmons' The Bird House deconstructs the American family with lyrical prose, sharp insights, and heartbreaking honesty. Deeply moving and very powerful." —Jonathan Maberry, New York Times bestselling author of Rot & Ruin



"Kelly Simmons is able to clearly capture the voice of an elderly woman and tell her story in such crisp, tight prose I was hooked from the very first page. The Bird House is more than a suspenseful story, though—it's about secrets: family secrets. And those are always the best kept ones." —Chevy Stevens, New York Times bestselling author of Still Missing



"Simmons smoothly shifts between past and present in her complex and poignant second novel, told from the point of view of a courageous woman suffering from dementia." —Publishers Weekly



"The writing is so evocative and detailed in its depiction of the inevitable reckonings that come with age." —Kirkus Reviews



"A great title for book groups that enjoy strong female characters." --Library Journal



"Mothers and daughters and family secrets permeate this surprisingly dark novel of modern family life." —Booklist



"With the turn of each crisp page or the slide of a finger on your e-book, there's no doubt that Kelly Simmons' two novels are anything less than masterpieces.... The Bird House has solidified Kelly Simmons' spot as a captivating, talented writer who intimately connects her countless readers to a secret past." —Mainline Magazine



"Some novels are meant to be read slowly, savoring each word, while others push you to keep turning pages, teased on by the promise of secrets revealed. And then there are novels that are both, like The Bird House by Kelly Simmons. This book is so beautifully written that I felt guilty racing through it to discover what happens, and so I read it a second time, happy to spend another day under the spell of the story's brilliantly realized narrator." —Lisa Tucker, author of The Winters in Bloom
Washington Square Press, 9781439160930, 288pp.
Publication Date: February 1, 2011