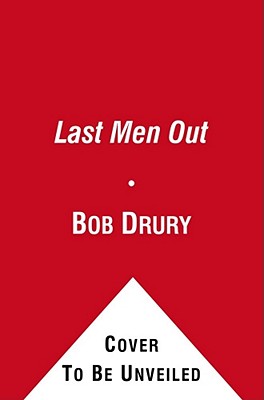 Last Men Out (Hardcover)
The True Story of America's Heroic Final Hours in Vietnam
Free Press, 9781439161012, 304pp.
Publication Date: May 3, 2011
Other Editions of This Title:
Paperback (4/3/2012)
Pre-Recorded Audio Player (5/3/2011)
* Individual store prices may vary.
Description
The monsoon winds swirling up from the South China Sea had doubled in magnitude as Marine Staff Sergeant Mike Sullivan stood on the roof of the American Embassy, watching North Vietnamese artillery pound Saigon's airport. It was late in the afternoon of April 29, 1975, and for the past eight days the airstrip had been the busiest in the world as flight after flight of United States cargo planes ferried Vietnamese refugees, American civilians, and soldiers of both countries to safety while 150,000 North Vietnamese troops marched on the city. With Saigon now encircled and the airport bombed out, thousands were trapped.
Last Men Out tells the remarkable story of the drama that unfolded over the next twenty-four hours: the final, heroic chapter of the Vietnam War as improvised by a small unit of Marines, a vast fleet of helicopter pilots flying nonstop missions beyond regulation, and a Marine general who vowed to arrest any officer who ordered his choppers grounded while his men were still on the ground. It would become the largest-scale evacuation ever carried out—what many would call an American Dunkirk.
In a gripping, moment-by-moment narrative based on a wealth of recently declassified documents and indepth interviews, Bob Drury and Tom Clavin focus on the story of the eleven young Marines who were the last men to leave, rescued from the Embassy roof just moments before capture, having voted to make an Alamo-like last stand. As politicians in Washington struggled to put the best face on disaster and the American ambassador refused to acknowledge that the end had come and to evacuate, these courageous men held their ground and helped save thousands of lives. They and their fellow troops on the ground and in the air had no room for error as frenzy broke out in the streets and lashing rains and enemy fire began to pelt the city. One Marine pilot, Captain Gerry Berry, flew for eighteen straight hours and had to physically force the American ambassador onto his helicopter.
Drury and Clavin gained unprecedented access to the survivors, to the declassified "After-Action reports" of the operation, and to the transmissions among helicopter pilots, their officers, and officials in Saigon secretly recorded by the National Security Agency. They deliver a taut and stirring account of a turning point in American history which unfolds with the heart-stopping urgency of the best thrillers—a riveting true story finally told, in full, by those who lived it.
or
Not Currently Available for Direct Purchase