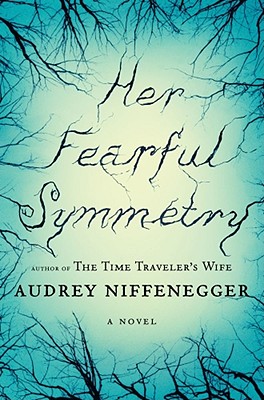 Her Fearful Symmetry
A Novel
Hardcover

* Individual store prices may vary.
Other Editions of This Title:
Digital Audiobook (9/28/2009)
Paperback (6/29/2010)
CD-Audio (9/29/2009)
Paperback, Chinese (7/1/2010)
Hardcover, Large Print, Large Print (10/1/2009)
Hardcover (9/1/2009)
Paperback, Large Print (7/6/2010)
October 2009 Indie Next List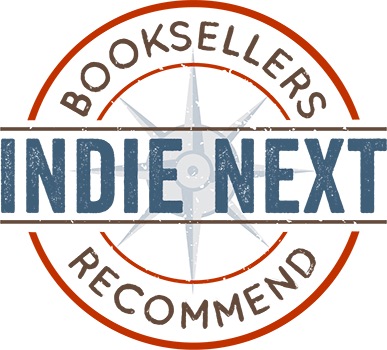 "Her Fearful Symmetry is an enchanting, ghostly entertainment. Setting the novel in and around London's Highgate Cemetery, Niffenegger manipulates lives in time and space in a concoction of twins, sisters, and lost loves, along with some delightfully quirky neighbors, who provide another dimension to the meaning of love."
— Marian Nielsen, Orinda Books, Orinda, CA
View the List
Winter 2011 Reading Group List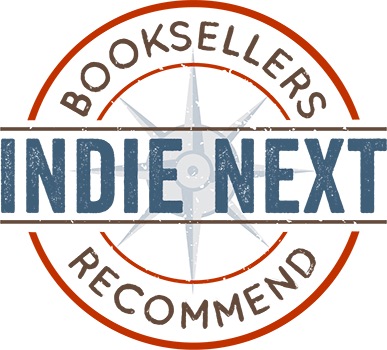 "I'm still reeling from this incredible time-bending love story complete with ghosts. It involves two generations of twins and a London apartment building overlooking an historic cemetery. Julia and Valentina inherit their aunt's flat in London with many caveats, including not allowing their mother, the twin sister of said aunt, to visit. Everyone in the building needs or desires something or someone, and as the reader realizes that a ghost has come to stay, things turn both odd and beautiful. This is the next must read for book clubs!"
— Valerie Koehler, Blue Willow Bookshop, Houston, TX
View the List
Description
When Elspeth Noblin dies of cancer, she leaves her London apartment to her twin nieces, Julia and Valentina. These two American girls never met their English aunt, only knew that their mother, too, was a twin, and Elspeth her sister. Julia and Valentina are semi-normal American teenagers—with seemingly little interest in college, finding jobs, or anything outside their cozy home in the suburbs of Chicago, and with an abnormally intense attachment to one another. They are twenty. .

The girls move to Elspeth's flat, which borders Highgate Cemetery in London. They come to know the building's other residents. There is Martin, a brilliant and charming crossword puzzle setter suffering from crippling Obsessive Compulsive Disorder; Marjike, Martin's devoted but trapped wife; and Robert, Elspeth's elusive lover, a scholar of the cemetery. As the girls become embroiled in the fraying lives of their aunt's neighbors, they also discover that much is still alive in Highgate, including—perhaps—their aunt, who can't seem to leave her old apartment and life behind..

Niffenegger weaves a captivating story in Her Fearful Symmetry about love and identity, about secrets and sisterhood, and about the tenacity of life—even after death..
Praise For Her Fearful Symmetry: A Novel…
"The endurance of love animates this gothic story set in and around Highgate Cemetery in London. Niffenegger's prose can be wearyingly overblown, but she has a knack for taking the romantic into the realm of creepiness, and she constructs a taut mystery around the secrets... It's no small achievement that the revelations are both organic and completely unexpected." -- The New Yorker

"Bewitching...Lovers of Niffenegger's past work should rejoice... Her Fearful Symmetry is as atmospheric and beguiling as a walk through Highgate itself." -- Susann Cokal, New York Times Book Review (front page)

"Frighteningly smart... Millions of readers who enjoyed The Time Traveler's Wife ... will find a similar theme in Her Fearful Symmetry: romance that transgresses all natural barriers.... Deliciously creepy." -- Ron Charles, Washington Post

"A compelling modern-day ghost story set in and around London's atmospheric Highgate cemetery...An engrossing love story that crosses to the 'other side,' Symmetry offers an inventive take on sibling rivalry, personal identity and what it's like to be dead." -- People (3 1/2 stars)

"Niffenegger piles on plenty of action... The book's end [is] a genuine surprise... Elspeth's death ... is moving, as is Robert's surprising immediate reaction to it... [Martin] is intricate and fascinating, especially because of Niffenegger's ability to get inside his head.... Niffenegger is especially good on the subject of twins... [She] deftly plumbs the depths of her subject, showing a profound and imaginative understanding." -- Martin Rubin, Los Angeles Times

"[A] gravely buoyant new novel of phantom loves and all-too-tangible fears." -- O, the Oprah magazine

"Niffenegger is an extraordinarily sensitive and accomplished writer, and Her Fearful Symmetry is a work of lovely delicacy." -- Lev Grossman, Time

"Following up a phenomenal blockbuster is not easy, but Niffenegger rises to the task with Her Fearful Symmetry. Fans will find plenty of rewards in her clever ... [and] unique modern ghost story... Her descriptions transport the reader directly into a moody Victorian landscape of beauty and death... Mesmerizing... A deeply moving story filled with unforgettable characters... A beautiful testament to Niffenegger's fertile imagination and love of storytelling." -- Mary Houlihan, Chicago Sun-Times

"An intriguing look at kinship and the danger of getting what you wished for." -- Good Housekeeping

"Entertaining... The reader is pleasantly carried along by the author's ability to create credible characters and her instinctive narrative gifts." -- Michiko Kakutani, New York Times
Scribner, 9781439165393, 416pp.
Publication Date: September 29, 2009
About the Author
Audrey Niffenegger is a visual artist and a guide at Highgate Cemetery. In addition to the bestselling novels The Time Traveler's Wife and Her Fearful Symmetry, she is the author of three illustrated novels, The Three Incestuous Sisters, The Adventuress, and The Night Bookmobile, and the editor of Ghostly. She lives in Chicago.
Book Videos
Just as she did with time travel in The Time Traveler's Wife, Audrey Niffenegger made the bold choice to center the story in Her Fearful Symmetry around a fantastical subject: ghosts. How does Niffenegger strive to make this supernatural occurrence believable in the novel? Do you think she succeeds? Why do you think Niffenegger is attracted to subjects like time travel and ghosts?
The book opens with Elspeth's death. Why might this be significant? In Chicago, why is Jack "relieved" when he hears that Elsepth has died? How do Jack's feelings for Elspeth foreshadow events later in the novel?
The narrator, in describing the physical appearance of Julia and Valentina, remarks that the twins "might have been cast as Victorian orphans in a made for TV movie." How do the twins appear to the outside world? Why do you think Niffenegger decided to make them beautiful but fragile–"like dandelions gone to seed?"
Before she dies, Elspeth tries to explain to Robert the nature of her relationship with Edie. Elspeth says, "All I can say is, you haven't got a twin, so you can't know how it is." How does Niffenegger depict the bonds between the two sets of twins in the novel? Compare and contrast the relationships between Elspeth and Edie and between Julia and Valentina.
In what ways does Valentina live up to her nickname, "Mouse," and in what ways do her actions in the novel contradict it?
As she observes Elspeth's funeral procession, Marijke muses that the cemetery is like "an old theater." What does she mean? How does Highgate Cemetery come to function like a character in Her Fearful Symmetry?
Martin is an unusual person: a translator of obscure languages and crossword puzzle setter who also suffers from Obsessive Compulsive Disorder. Why is it important that he and Julia should become friends? What does their friendship reveal about each other?
"A bad thing about dying," Elspeth writes to the twins, "is that I feel I'm being erased." What does she mean by that? How does Elspeth seek to rectify this feeling of "being erased"? Similarly, after Marijke leaves him, Martin worries that his wife is gradually "bleaching out of his memory." How is the issue of memory important to the characters in Her Fearful Symmetry?
One of the pivotal moments in the plot occurs when Robert takes Valentina on their first date. How does their sudden romantic attachment affect Julia and Valentina's relationship? How does it affect Robert? How did you react when you realized that Robert and Valentina might become lovers, and why?
Why does Elspeth choose to leave her apartment to Julia and Valentina? At one point, Robert conjectures that "it's the extravagance of the thing that appealed to her." Do you agree? How does your opinion of Elspeth change over the course of the novel?
Though ghosts figure prominently in the storyline, the characters in the novel spend relatively little time asking themselves about the spiritual implications of their predicament. Why do you think that is?
Niffenegger depicts several long-term romantic relationships in Her Fearful Symmetry: Elspeth and Robert; Martin and Marijke; Edie and Jack; as well as Jessica and James Bates. Which, if any, of these relationships is successful, and why?
Many of the characters in the novel demonstrate nostalgia for things in the past: Robert with Highgate Cemetery and its history; Martin with mostly forgotten languages; Elspeth with her book collection; and, even Julia and Valentina, with their appreciation of old clothes and television shows. Why do you think Niffenegger includes so many "nostalgic" elements?
Niffenegger plays with the idea of "being lost" in at least two ways in the novel. Julia and Valentina are frequently lost in London. When she loses her way, Valentina begins to panic, but Julia "abandons" herself to "lostness." Meanwhile, Robert and Elspeth experience loss as it relates to death. How do these two types of loss play out in the novel? Are they somehow related?
The title Her Fearful Symmetry is derived from a poem written in 1794 by William Blake, "The Tyger." Look up the poem online, and read it. Why do you think Niffenegger chose this title? How do you think she intends for readers to understand the word "fearful"?
Coverage from NPR