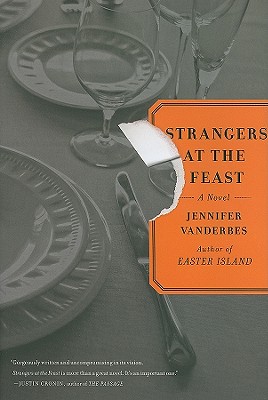 Strangers at the Feast
A Novel
Hardcover

* Individual store prices may vary.
Other Editions of This Title:
Digital Audiobook (8/8/2010)
Paperback (8/16/2011)
Compact Disc (8/9/2010)
MP3 CD (8/9/2010)
Compact Disc (8/9/2010)
August 2010 Indie Next List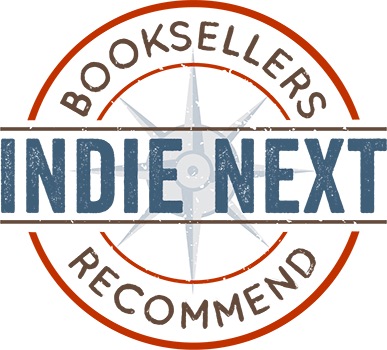 "Oh, how family holidays can go wrong -- terribly wrong. Thanksgiving for the Olsons begins on a hopeful note, yet the reader feels a clear sense of impending doom. Anyone will be able to relate to the family dynamics of this classic American family in this familiar, yet disturbing novel. Vanderbes nails every character and each voice perfectly."
— Valerie Koehler, Blue Willow Bookshop, Houston, TX
View the List
Description
On Thanksgiving Day 2007, as the country teeters on the brink of a recession, three generations of the Olson family gather. Eleanor and Gavin worry about their daughter, a single academic, and her newly adopted Indian child, and about their son, who has been caught in the imploding real-estate bubble. While the Olsons navigate the tensions and secrets that mark their relationships, seventeen-year-old Kijo Jackson and his best friend Spider set out from the nearby housing projects on a mysterious job. A series of tragic events bring these two worlds ever closer, exposing the dangerously thin line between suburban privilege and urban poverty, and culminating in a crime that will change everyone's life.



In her gripping new book, Jennifer Vanderbes masterfully lays bare the fraught lives of this complex cast of characters and the lengths to which they will go to protect their families. Strangers at the Feast is at once a heartbreaking portrait of a family struggling to find happiness and an exploration of the hidden costs of the American dream.



Published to international acclaim, Jennifer Vanderbes's first book, Easter Island, was hailed as "one of those rare novels that appeals equally to heart, mind, and soul," by the San Francisco Chronicle. In her second novel, this powerful writer reaches new heights of storytelling. This page-turner wrestles with the most important issues of our time—race, class, and above all else, family. Strangers at the Feast will leave readers haunted and deeply affected.


Praise For Strangers at the Feast: A Novel…
"Family conflict, fascinating social commentary, and a riveting plot converge in Jennifer Vanderbes' stunning STRANGERS AT THE FEAST, a thriller that also raises large and haunting questions about the meaning of guilt, innocence, and justice." -O, The Oprah Magazine

"An inventively plotted, highly readable novel about white Americans' overweening sense of entitlement." -Booklist

"Vanderbes has written an absorbing and suspenseful story about the dynamics of family, generational misunderstandings, and the desperate ways one copes with both the arbitrariness of fate and the consequences of one's choices." -Library Journal (starred review)

"Jennifer Vanderbes does that rare thing in a novel: she stands back and lets her characters talk. STRANGERS AT THE FEAST is filled with smart conversation, as well as humor, depth, sorrow and surprise. This is a big and satisfying book."
-Meg Wolitzer, author of TEN YEAR NAP

"The incomparable Jennifer Vanderbes has done it again. Training her sights on the intimate workings of a single suburban every-family, she manages to invoke the whole history of a continent, while simultaneously engaging some of the thorniest questions of our times. This is a book that dares to ask: What went wrong, and right, in America? Gorgeously written and uncompromising in its vision, STRANGERS AT THE FEAST is more than a great novel. It's an important one."
-Justin Cronin, Author of THE PASSAGE

"STRANGERS AT THE FEAST is a novel of collision courses. Here is a neurotic family trying as best they can to make it through Thanksgiving. Here are a pair of hapless burglars. Here are husbands and wives, parents and children, whose perspectives place them in different universes. Jennifer Vanderbes weaves these vectors together with magical, jaw-dropping fluidity. The book has the mordant, hilarious observations of high comedy, and the compassion of a tragic character study, and the page-turning suspense of a thriller. I flew through this wonderful novel and I can't wait to read it again."
-Dan Chaon, author of AWAIT YOUR REPLY

"Elegant and insightful and delightfully precise...Jennifer Vanderbes' Strangers At The Feast is a bona-fide delicacy." -John Wray, author of LOWBOY
Scribner, 9781439166956, 352pp.
Publication Date: August 3, 2010
About the Author
Jennifer Vanderbes is the author of the novels The Secret of Raven Point, Easter Island, and Strangers at the Feast, and is the recipient of numerous awards, including a Guggenheim Fellowship and a New York Public Library Cullman Fellowship. Her writing has appeared in The New York Times, The Wall Street Journal, The Washington Post, and Granta and has been translated into sixteen languages. She lives in New York City. Visit her website at JenniferVanderbes.com.
"Was there a length to which a mother wouldn't go?" Consider the three Olson mothers in this novel and their relationships with their children. How does each mother protect her children, both physically and otherwise? What are their priorities as mothers? Do you think they have their priorities in order?
How is the concept of "home" addressed in this novel? What does it mean to be "home" for Kijo and Grandma Rose? For Priya? And for each of the Olsons?
Grandma Rose was adamant about keeping her house until the very last minute, when Kijo had to escort her from the porch before the wrecking ball hit. How did you feel at that moment? Were your feelings toward Grandma Rose and Kijo at all changed by your knowledge of Douglas and his financial situation? Were they changed by your knowledge that Grandma Rose had years earlier played a role in cleaning up her neighborhood by displacing people from the nearby projects?
"The idea that he was punishing her made him sick. It was himself he loathed. And yet in his obligations as a husband, he decided he was fulfilling his duty." If Gavin detested making Eleanor suffer, why do you think he was unable to stop himself from doing so? Also, what does Gavin consider to be his "obligations as a husband"? Does he fulfill them?
"It seemed to Gavin a sad and bitter irony that after all the knocks and blows he had suffered, his son . . . cared only about money." How do Gavin and Douglas measure success? How does the historical context of their early years affect these differences? Who do you consider to be more "successful"? Who do you think is happier?
Every member of the Olson family has an encounter of sorts with a non-white character. Why did the author include these particular elements of back story and how do they relate to the larger issues in the novel?
What did you think of Eleanor's actions at the end of the novel? Do you think she was fully in control of herself? In the Epilogue, Ginny and Douglas can not even speak of the event. They remain unsure if Eleanor—now "sealed away in Westport, withdraw[n] from the world"—will ever return to the way she was. What do you think has changed for Eleanor?
Why do you think the character of Detective Bill O'Shea was introduced in the final part of the novel? What do his perspective and voice add to the story?
Denise eventually finds herself unable to stay married to Douglas. Do you think the events of Thanksgiving evening brought their marriage to an end, or was their divorce inevitable? If you think Denise knew the marriage was doomed, why was she unable to have an affair with Masood?
Why do you think Ginny was so suddenly and intensely drawn to Priya while in India? Once the two are back in the United States, what does Priya bring to Ginny's life, and vice versa? How did you feel about Priya being taken from Ginny at the end?
How do the various male characters in the novel conceive of masculinity? Are their ideas of manhood in sync with what the various female characters expect from men? In the final section of the novel, how do the men and women respond to the intrusion and how does this relate to Ginny's article on the role of the American warrior?
Ultimately, who or what do you think is to blame for the events that unfold?
or
Not Currently Available for Direct Purchase