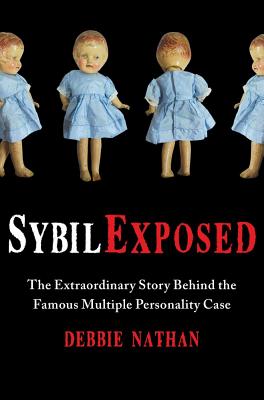 Sybil Exposed
The Extraordinary Story Behind the Famous Multiple Personality Case
Hardcover

* Individual store prices may vary.
Other Editions of This Title:
Digital Audiobook (12/25/2011)
Paperback (6/12/2012)
MP3 CD (12/26/2011)
Compact Disc (12/26/2011)
MP3 CD (12/26/2011)
Compact Disc (12/26/2011)
Compact Disc (12/26/2011)
December 2011 Indie Next List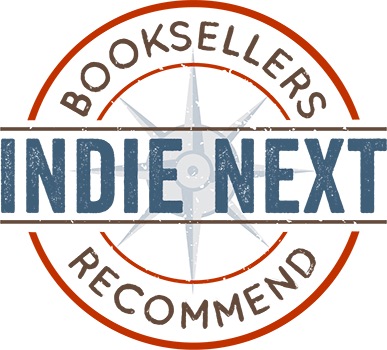 "The powerful story of Sybil and her personalities has been absorbed into American culture since the 1973 release of the international bestseller. Now, Nathan's thorough investigation and captivating reporting exposes one of the greatest psychiatric hoaxes of all time. Delving deep into the case history and the lives of the three women central to the story of Sybil -- Shirley Mason, renamed Sybil in the book, her doctor Corneial Wilbur, and author Flora Schreiber -- Nathan presents a thoroughly convincing argument detailing how an ambitious doctor with a pet theory played on the damaged psyche of a sensitive, insecure woman to create a psychiatric case that brought them fame and fortune, but not healing."
— Whitney Spotts, Schuler Books & Music, Lansing, MI
View the List
Description
Sybil: a name that conjures up enduring fascination for legions of obsessed fans who followed the nonfiction blockbuster from 1973 and the TV movie based on it—starring Sally Field and Joanne Woodward—about a woman named Sybil with sixteen different personalities. Sybil became both a pop phenomenon and a revolutionary force in the psychotherapy industry. The book rocketed multiple personality disorder (MPD) into public consciousness and played a major role in having the diagnosis added to the psychiatric bible, Diagnostic and Statistical Manual of Mental Disorders.

But what do we really know about how Sybil came to be? In her news-breaking book Sybil Exposed, journalist Debbie Nathan gives proof that the allegedly true story was largely fabricated. The actual identity of Sybil (Shirley Mason) has been available for some years, as has the idea that the book might have been exaggerated. But in Sybil Exposed, Nathan reveals what really powered the legend: a trio of women—the willing patient, her ambitious shrink, and the imaginative journalist who spun their story into bestseller gold.

From horrendously irresponsible therapeutic practices—Sybil's psychiatrist often brought an electroshock machine to Sybil's apartment and climbed into bed with her while administering the treatment— to calculated business decisions (under an entity they named Sybil, Inc., the women signed a contract designating a three-way split of profits from the book and its spin-offs, including board games, tee shirts, and dolls), the story Nathan unfurls is full of over-the-top behavior. Sybil's psychiatrist, driven by undisciplined idealism and galloping professional ambition, subjected the young woman to years of antipsychotics, psychedelics, uppers, and downers, including an untold number of injections with Pentothal, once known as "truth serum" but now widely recognized to provoke fantasies. It was during these "treatments" that Sybil produced rambling, garbled, and probably "false-memory"–based narratives of the hideous child abuse that her psychiatrist said caused her MPD. Sybil Exposed uses investigative journalism to tell a fascinating tale that reads like fiction but is fact. Nathan has followed an enormous trail of papers, records, photos, and tapes to unearth the lives and passions of these three women. The Sybil archive became available to the public only recently, and Nathan examined all of it and provides proof that the story was an elaborate fraud—albeit one that the perpetrators may have half-believed.

Before Sybil was published, there had been fewer than 200 known cases of MPD; within just a few years after, more than 40,000 people would be diagnosed with it. Set across the twentieth century and rooted in a time when few professional roles were available to women, this is a story of corrosive sexism, unchecked ambition, and shaky theories of psychoanalysis exuberantly and drastically practiced. It is the story of how one modest young woman's life turned psychiatry on its head and radically changed the course of therapy, and our culture, as well.
Praise For Sybil Exposed: The Extraordinary Story Behind the Famous Multiple Personality Case…
"In this startling exposé...Nathan serves up a tale just as shocking as the famed original."--Publisher's Weekly, starred review

"Debbie Nathan's fine, insistent mind will stop at nothing to get to the truth behind Sybil, no how many walls are put up— Her research is beyond compare." --Susie Bright, author of Big Sex Little Death

"I've long considered Debbie Nathan to be the most important and unsung writer working in America today. Sybil Exposed affirms her brilliance. Using a fierce blend of investigative journalism and cultural criticism, she exposes multiple personality disorder as yet another lurid myth cooked up by the collective unconscious of our popular culture. The book is an astonishing achievement." -- Steve Almond, author of Candyfreak and God Bless America

"Journalist Debbie Nathan -- whose investigative exposure of day care worker Kelly Michaels's wrongful conviction for child molestation did so much to unearth the witch hunts among us -- has found a delicious, hiding-in-plain-sight historical saga to tell: the making of the most famous "multiple personality" case and book. A troubled, impressionable young girl from a Sinclair Lewis-type small town; a brilliant, bullying, female neuropsychiatrist in 1950s Manhattan; and a glamorous, frustrated feminist magazine writer who'd had an affair with Eugene O'Neill Jr.: how these three disparate American women's fates, fantasies, and ambitions came together to create a fiction that rocked the culture and continues to affect us today makes compelling and sobering reading. Who knew this true story existed?! It's as compulsively readable as it is cautionary -- two traits rarely shared in one book."-- Sheila Weller, award winning magazine journalist and author of the New York Times bestseller Girls Like Us: Carole King, Joni Mitchell, Carly Simon—and the Journey of a Generation

"Throughout Sybil Exposed, Nathan traces the winding path from truth to falsehood"--Salon

"A gripping history of crackpot psychiatry" --People magazine

"The true story of Sybil has found its ideal historian in Debbie Nathan...This is the book that should be a made-for-TV movie." --The Wall Street Journal

"A compelling account of the creation, packaging, and selling of this case of medical and journalistic malpractice." --Science

"In this dazzling exposé of a manipulative psychiatrist, an author who'd do anything for fame and a vulnerable girl caught in the middle, journalist Nathan reveals how these three women changed the psychiatric landscape by raising questions of identity that resonated with a generation. The result is a cautionary tale about the ways in which science, in the wrong hands, can capitalize on our collective fears. " --More magazine

"A massive undertaking of research that teases apart fact from fiction to reveal an even more interesting and educational account...Sybil remains a good book and movie, but perhaps Nathan's version of the story is the one worth telling in classrooms. " --New Scientist

"What forces cause a diagnosis like Multiple Personality Disorder to rise and fall within less than a generation? Debbie Nathan broke the story 20 years ago and now, in Sybil Exposed, she's finally putting all the puzzle pieces together. Unless we learn the lessons in this journalistic masterwork, we are doomed to fall victim to the next fad and the next caring healer who claims to have our best interest at heart." –Ethan Watters, author of Crazy Like Us

"Debbie Nathan's Sybil Exposed is a first-rate historical detective story recreating the lives of the three protagonists of one of the most popular accounts of a psychiatric patient in American history. The sixteen personalities ascribed to "Sybil" set the medical and legal tone for discussions of the 'epidemic' of child abuse at the end of the 20th century as well as the psychological damage done to its survivors. Nathan shows how the subject of the study, her psychiatrist, as well as the author of the book invented a biography to explain something that never existed: the multiple personalities of the patient as well as their cause. Any reader captivated by our contemporary "first-hand" accounts of mental illness, should read this account that illustrates how the demands of the readers at any historical moment shape such accounts and make them seem truer than true." --Sander L. Gilman, author of SEEING THE INSANE Distinguished Professor of the Liberal Arts and Sciences; Professor of Psychiatry, Emory University


"Sybil Exposed isn't only an exposé of a blockbuster that pulled the wool over 6 million readers' eyes. She asks deeper questions: Why did people love this book? To what cultural zeitgeist did it respond?....Riveting, thought-provoking and a quick read, Sybil Exposed is impossible to put down."
--The Oregonian

"A nuanced, not-entirely-unsympathetic account of the women who perpetrated a sensational literary fraud." --Kirkus Reviews
Free Press, 9781439168271, 320pp.
Publication Date: October 18, 2011
About the Author
Debbie Nathan was born and raised in Houston, Texas. She has been a journalist, editor and translator for almost three decades. She specializes in writing about immigration, the U.S.-Mexico border, sexual politics and sex panics, particularly in relation to women and children. Debbie is author and co-author of four books, including Sybil, Inc. She has been involved in translating two others into English — one from Spanish and the other from Latin American Yiddish. Her essays appear in several anthologies, and her work has been published in venues as varied as Redbook and The Nation, Ms. and Playboy, The Texas Observer and Social Text, The New York Times and Vibe. Debbie's work has won numerous national and regional awards, including: The H.L. Mencken Award for Investigative Journalism, PEN West Award for Journalism, several prizes from the Association of Alternative Newsweeklies, the Texas Institute of Letters Award for feature journalism, the Hugh Hefner First Amendment Award for Journalism, and the John Bartlow Martin Award (from Northwestern University's Medill School of Journalism) for Public Service Journalism. She is a board member of the National Center for Reason and Justice (NCRJ), an "innocence project" for people falsely accused of harming children. She currently lives in New York City with her husband, Morten Naess, a family physician, and has two grown children, Sophia and Willy.
Book Videos
or
Not Currently Available for Direct Purchase