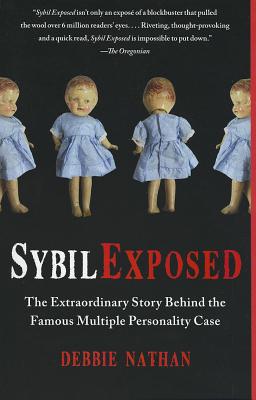 Sybil Exposed
The Extraordinary Story Behind the Famous Multiple Personality Case
Paperback

* Individual store prices may vary.
Other Editions of This Title:
Digital Audiobook (12/25/2011)
MP3 CD (12/26/2011)
Compact Disc (12/26/2011)
December 2011 Indie Next List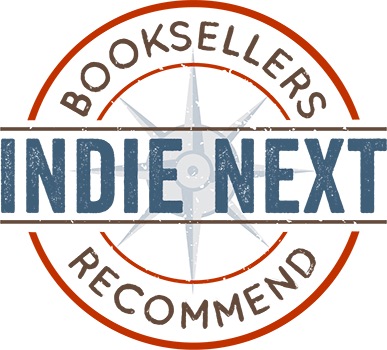 "The powerful story of Sybil and her personalities has been absorbed into American culture since the 1973 release of the international bestseller. Now, Nathan's thorough investigation and captivating reporting exposes one of the greatest psychiatric hoaxes of all time. Delving deep into the case history and the lives of the three women central to the story of Sybil -- Shirley Mason, renamed Sybil in the book, her doctor Corneial Wilbur, and author Flora Schreiber -- Nathan presents a thoroughly convincing argument detailing how an ambitious doctor with a pet theory played on the damaged psyche of a sensitive, insecure woman to create a psychiatric case that brought them fame and fortune, but not healing."
— Whitney Spotts, Schuler Books & Music, Lansing, MI
View the List
Description
Now available in paperback, Sybil Exposed is the New York Times bestselling book that offers a new perspective on the smash hit book and film, Sybil, and on multiple personality disorder itself.

Sybil: a name that resonates with legions of obsessed fans who followed the nonfiction blockbuster from 1973. The book rocketed multiple personality disorder into public consciousness and played a major role in having the diagnosis added to the psychiatric bible, Diagnostic and Statistical Manual of Mental Disorders. But what do we really know about how Sybil came to be? In her news-breaking book Sybil Exposed, journalist Debbie Nathan gives proof that the allegedly true story outlined in the megabestseller was largely fabricated. The actual identity of Sybil (Shirley Mason) has been available for some years, as has the idea that the book might have been exaggerated. But Nathan reveals the trio of women behind the legend: the willing patient, her ambitious shrink, and the imaginative journalist who spun their story into bestseller gold.

Sybil Exposed draws from an enormous trail of papers, records, photos, and tapes to unearth the lives and passions of these three women whose story exploded into an epic movement with consequences beyond their wildest dreams. Set across the twentieth century and rooted in a time when few professional roles were available to women, this is a story of corrosive sexism, bold but unchecked ambition, runaway greed, utter human vulnerability, duplicity and shared delusion, shaky theories of psychoanalysis exuberantly and drastically practiced, and how one modest young woman's life turned psychiatry on its head and radically changed the course of therapy—and our culture, as well.
Free Press, 9781439168288, 320pp.
Publication Date: June 12, 2012
About the Author
Debbie Nathan was born and raised in Houston, Texas. She has been a journalist, editor and translator for almost three decades. She specializes in writing about immigration, the U.S.-Mexico border, sexual politics and sex panics, particularly in relation to women and children. Debbie is author and co-author of four books, including Sybil, Inc. She has been involved in translating two others into English — one from Spanish and the other from Latin American Yiddish. Her essays appear in several anthologies, and her work has been published in venues as varied as Redbook and The Nation, Ms. and Playboy, The Texas Observer and Social Text, The New York Times and Vibe. Debbie's work has won numerous national and regional awards, including: The H.L. Mencken Award for Investigative Journalism, PEN West Award for Journalism, several prizes from the Association of Alternative Newsweeklies, the Texas Institute of Letters Award for feature journalism, the Hugh Hefner First Amendment Award for Journalism, and the John Bartlow Martin Award (from Northwestern University's Medill School of Journalism) for Public Service Journalism. She is a board member of the National Center for Reason and Justice (NCRJ), an "innocence project" for people falsely accused of harming children. She currently lives in New York City with her husband, Morten Naess, a family physician, and has two grown children, Sophia and Willy.