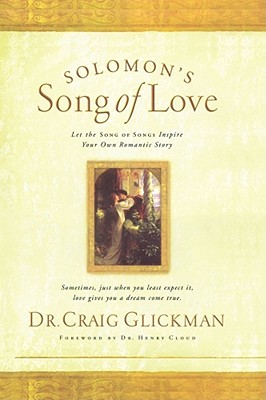 Solomon's Song of Love
Let a Song of Songs Inspire Your Own Love Story
Paperback

* Individual store prices may vary.
Description
One of the most beautiful and mysterious books of the Bible is laid open for all to understand in this unparalleled work by Dr. Craig Glickman. With apparent ease, Glickman unveils the mysteries of the Song of Solomon in a popular-read format. But the surface simplicity is backed up by a lifetime of study and scholarship, three special appendices, and interpretive notes that validate his interpretation. Also included is a fresh translation of the Song published in this book for the first time. Initial readers of this book offer resounding praise. This book is "the most fascinating book I have ever read about the Song," says Dr. Henry Cloud. Old Testament scholars praise it as an academic breakthrough: "clear, cogent, and convincing," says Dr. Eugene Merrill; "a valuable contribution to our translation and understanding of the Song," says Ed Blum, general editor of the HCSB translation. Dr. Paul Meier sums it up in these words, "Craig weaves thousands of years of wisdom together to paint a vivid word picture of emotional and sexual intimacy.
Howard Books, 9781439168424, 256pp.
Publication Date: April 3, 2009