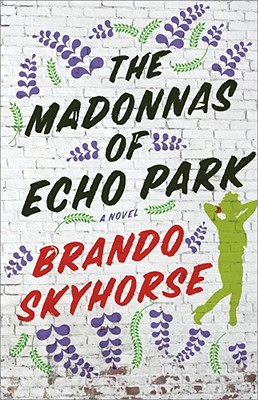 The Madonnas of Echo Park
Hardcover

* Individual store prices may vary.
June 2010 Indie Next List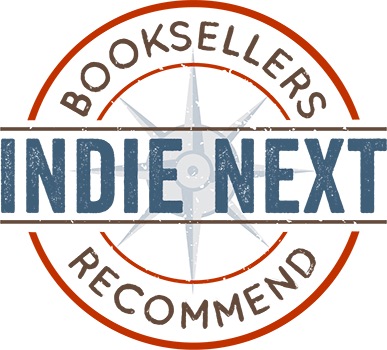 "This is a powerful, touching, and revelatory novel, reminiscent of The Bridge of San Luis Rey in its fatefully interrelated secret stories. These long-time Mexican-American residents of a changing L.A. neighborhood struggle for identity and are often almost invisible to the worlds they work in, but their compelling and sometimes shocking stories leave an indelible stamp on an increasingly gentrified neighborhood. Skyhorse is an important chronicler of a community that needs to be heard from."
— Kerry Slattery, Skylight Books, Los Angeles, CA
View the List
Winter 2011 Reading Group List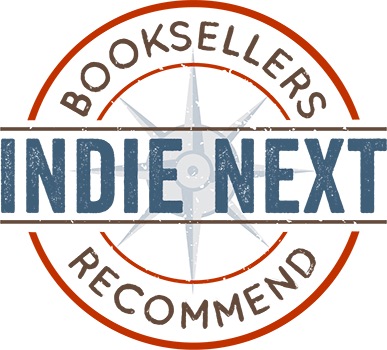 "Brando Skyhorse's stunning debut about Mexican-Americans in Los Angeles is a novel of interconnected stories that will take your breath away. Each successive chapter illuminates earlier ones as ancillary characters are fleshed out. Reminiscent of Gloria Naylor, Jhumpa Lahiri, and Katzuo Ishiguro, this heartbreaking and powerful novel is about the loneliness and interconnectedness of its characters as well as being the story of isolation and a sense of place. This is a book that you want to start again the moment you have turned the final page."
— Tova Beiser, Brown University Bookstore, Providence, RI
View the List
Description
We slipped into this country like thieves, onto the land that once was ours.
With these words, spoken by an illegal Mexican day laborer, The Madonnas of Echo Park takes us into the unseen world of Los Angeles, following the men and women who cook the meals, clean the homes, and struggle to lose their ethnic identity in the pursuit of the American dream.
When a dozen or so girls and mothers gather on an Echo Park street corner to act out a scene from a Madonna music video, they find themselves caught in the crossfire of a drive-by shooting. In the aftermath, Aurora Esperanza grows distant from her mother, Felicia, who as a housekeeper in the Hollywood Hills establishes a unique relationship with a detached housewife.
The Esperanzas' shifting lives connect with those of various members of their neighborhood. A day laborer trolls the streets for work with men half his age and witnesses a murder that pits his morality against his illegal status; a religious hypocrite gets her comeuppance when she meets the Virgin Mary at a bus stop on Sunset Boulevard; a typical bus route turns violent when cultures and egos collide in the night, with devastating results; and Aurora goes on a journey through her gentrified childhood neighborhood in a quest to discover her own history and her place in the land that all Mexican Americans dream of, "the land that belongs to us again."
Like the Academy Award–winning film Crash, The Madonnas of Echo Park follows the intersections of its characters and cultures in Los Angeles. In the footsteps of Junot DÍaz and Sherman Alexie, Brando Skyhorse in his debut novel gives voice to one neighborhood in Los Angeles with an astonishing— and unforgettable—lyrical power.
Praise For The Madonnas of Echo Park…
Winnerof the Pen/Hemingway Award and the Sue Kaufman Prize for First Fiction



"Skyhorse is at his best when exploring the changing world of Echo Park...His careful attention to detail, to a rich past of a place that served as home to Mexican Americans already once displaced from Chavez Ravine, is thoroughly researched and executed-- no easy feat while juggling multiple characters and timeframes...the focus on Mexican American characters is admirable."



"To embrace a community, to capture its fabric, to syncopate its rhythms, lives, views and experiences is a difficult feat. But Brando Skyhorse manages to do just that with his breathtaking and, at times, soul-churning novel...Skyhorse [finds] breadth and diversity in Echo Park...Stories zigzag through the book, introducing lives unique and full, bisecting one another at times, standing at solitary edges at others...we are carried away by this intricately crafted tale. Taken together, the tales spin around the axis of a few streets yet splinter off into infinite dimensions."



"A revelation…the summer's most original read…extraordinary…The novel is richly detailed, offering varying perspectives that collide into a singular narrative from an evolving neighborhood in the shadow of downtown L.A. (Think Gabriel GarcÍa MÁrquez fused with Junot DÍaz.)…The immigrant experience may very well be the defining narrative of the United States in the 21st century. When juxtaposed against its literary rival, the self-confession, the results can be breathtaking as exhibited by Skyhorse's startling author's note at the start of the book…powerful."



"Rich and textured...As the intricate tale unwinds, we're offered glimpses of...eight residents, whose ordinary, working-class lives intersect under often extraordinary circumstances...Skyhorse propels the reader through the novel at a breakneck pace. And in each section, readers are rewarded with a deeper layer, and a new connection, that enriches the plot...Skyhorse uses elegant prose and vivid storytelling to tackle questions surrounding culture, belonging, and identity that haunt every immigrant community."



"If timeliness and social relevance don't sell you on the book, then read it for its beautifully imperfect characters, the wise certainty of its prose, its satisfying emotional heft…Elegantly written...The book cleverly expresses the tangled nature of multicultural identity and the physical geography of off-the-grid Echo Park."
Free Press, 9781439170809, 224pp.
Publication Date: June 1, 2010
Coverage from NPR
or
Not Currently Available for Direct Purchase