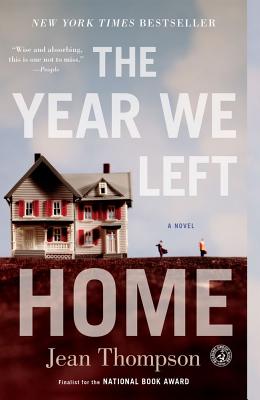 The Year We Left Home
A Novel
Paperback

* Individual store prices may vary.
May 2011 Indie Next List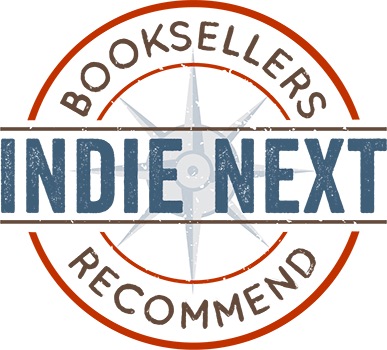 "The Year We Left Home is a truly mesmerizing novel about an American family during the late 20th century. Each page is filled with the raw and remarkable realities of everyday life juxtaposed with profound observations about the triumphs and tragedies we all face as a family and a nation. Jean Thompson has given readers a gift to savor and share."
— Anderson McKean, Page & Palette, Fairhope, AL
View the List
Description
A New York Times bestseller, The Year We Left Home is National Book Award finalist Jean Thompson's mesmerizing, decades-spanning saga of one ordinary American family that captures the turbulent history of the country at large.

Named a New York Times Editors' Choice, a People magazine "Pick of the Week," and an Indie Next and Midwest Connections selection, The Year We Left Home is the career-defining novel that Jean Thompson's admirers have been waiting for: a sweeping and emotionally powerful story of a single American family during the tumultuous final decades of the twentieth century.

Stretching from the early 1970s in the Iowa farmlands to suburban Chicago and across the map of contemporary America, The Year We Left Home follows the Erickson siblings as they confront prosperity and heartbreak, setbacks and triumphs, and seek their place in a country whose only constant seems to be breathtaking change. Ambitious and richly told, this is a vivid and moving meditation on our continual pursuit of happiness and an incisive exploration of the national character.
Praise For The Year We Left Home: A Novel…
"Wise and absorbing, this is one not to miss." —People

"An extraordinarily warm-hearted novel." —Jonathan Dee, The New York Times Book Review

"The Year We Left Home plumbs the American heart with rigor and intensity, seamlessly connecting one family's fortunes to those of the larger national community." —Liza Nelson, O: The Oprah Magazine

"Startlingly good . . . You may forget that the characters don't really exist, that the Iowa farm family so expertly drawn by the author never drew breath themselves." —Julia Keller, Chicago Tribune

"Fantastic . . . Enormously satisfying . . . Thompson has a light, exquisite touch. . . . Rich, detailed, resonant, emotionally spot-on." —Bill Eichenberger, Pittsburgh Post-Gazette

"Enlightening and quietly brilliant . . . Thompson is a master at mining the most ridiculous of human foibles while never losing compassion for her flawed characters." —Connie Ogle, The Miami Herald

"Wry and tender . . . Such is Thompson's artistry that moments of everyday sorrow and nobility made me weep." —John Repp, Cleveland Plain Dealer

"Told with extraordinary grace . . . The clan at the center of Jean Thompson's spare, startlingly resonant new novel remain inextricably linked to the place that made them, even as they reach for lives richer in both geography and purpose." —Leah Greenblatt, Entertainment Weekly

"A smart, resonant novel." —Boston Globe

"Powerful and darkly humorous . . . Thompson's characters are sharply drawn and deeply familiar. Her dialogue is pitch-perfect." —Laurie Hertzel, Minneapolis Star Tribune
Simon & Schuster, 9781439175903, 352pp.
Publication Date: February 7, 2012
About the Author
Jean Thompson is a novelist and short story writer. Her works include the novels A Cloud in the Shape of a Girl, She Poured Out Her Heart, The Humanity Project, The Year We Left Home, City Boy, Wide Blue Yonder, The Woman Driver, and My Wisdom and the short story collections The Witch and Other Tales Re-Told, Do Not Deny Me, Throw Like a Girl, Who Do You Love (a National Book Award finalist), Little Face and Other Stories, and The Gasoline Wars. Thompson's short fiction has been published in many magazines and journals, including the New Yorker, and anthologized in The Best American Short Stories and The Pushcart Prize. Thompson has been the recipient of Guggenheim and National Endowment for the Arts fellowships, among other accolades, and has taught creative writing at the University of Illinois at Urbana-Champaign, Reed College, Northwestern University, and other colleges and universities. She lives in Urbana, Illinois.
Early on in the novel, Ryan muses "what really counted was the life you made for yourself, and the person you decided to be." (p. 11) Does this prove to be true? How does this play out in his life, and in the lives of his family members? How does this concept change for him?
"Something in him always stood apart, and he was not who people assumed was." (p. 27) How is this true for Ryan throughout the novel? How do the characters define themselves, and each other?
Which narrator did you like best: Anita, Ryan, Chip, Torrie, Audrey, Matthew, or Blake? Why do you think Thompson chose to have Ryan narrate the majority of the sections? Was there someone you wanted to hear more from?
Anita feels that she and her mother are always on the verge of a conversation: "Is this what it means to be a wife, a mother, a woman? Is it what you expected? Should I have gone about it differently?" (p. 105) Why don't they ever actually have that conversation? How might things be different for them, and other women in the novel, if they discussed such things with each other?
Why do you think Megan ruins Ryan's career with her essay? Is she crazy, or clever? Hurt, or just trying to stand out?
Why does Anita go to the Goodells' auction and give her relatives five thousand dollars? Does she feel responsible because her husband is a banker? Talk about Anita's concept of family and loyalty.
Martha's words at Anita's wedding startle Ryan: "You never can tell, looking at it from the outside. How miserable people can be in a marriage." (p. 14) How are her words prophetic? Do you think she was referring to her own marriage, which seemed so happy?
Discuss the many different ideas of marriage in the novel. Why does Anita marry Jeff (p. 183), and why does she stay with him? Why does Ryan get married (p. 221), and then have affairs that lead to divorce? What about Blake, whose wife everyone seems to look down on?
Ryan thinks to himself, "You decided that your life would go in a certain direction, and maybe it did. Or maybe you were kidding yourself, and the world was mostly a matter of being in the right or wrong place at the right or wrong time." (p. 221) Do you agree? How much of Ryan's life is shaped by his choices, and how much does he simply allow to happen to him?
The author states: "Everybody in America is one of two things, either in or out." (p. 288) How does this theme of insider and outsider play throughout the novel?
Why does Anita bring in Rhonda to live with her family? How is it true that sometimes a family needs an orphan?
For a while, Anita seems to be drifting through the duties of a wife and mother. What spurs her to take classes to become a realtor and get involved with Alcoholics Anonymous? Did Jeff's descent into alcoholism empower her to take charge of her life, or do you think she would have done so regardless?
Throughout the novel, Chip is consistently an outsider who never seems to have much going for him. However, he often provides poignant insights to Ryan and others, and doesn't seem to experience the lack of fulfillment that plagues many other characters. Why do you think this is?
Why do you think Ryan and Chip remain close throughout the years? Is Ryan more like Chip than he might want to admit? How so?
Why does Ryan buy the Peerson house?
Referring to the Peersons, Blake remarks, "They didn't think in terms of happy." (p. 409) Do you agree that the older generations were more content with what they had, and less concerned with searching for happiness elsewhere? Discuss the characters' conceptions of happiness, and whether or not they are able to find it. What constitutes true happiness?
Discuss the title of the novel. Why do you think Thompson chose this title? How does it capture the spirit of the novel?