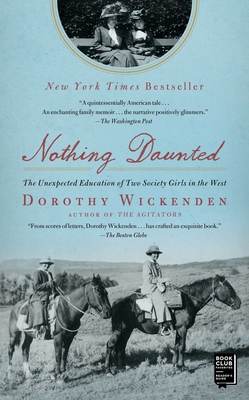 Nothing Daunted
The Unexpected Education of Two Society Girls in the West
Paperback

* Individual store prices may vary.
Other Editions of This Title:
Digital Audiobook (6/30/2011)
Hardcover (6/21/2011)
Hardcover, Large Print (3/27/2013)
Fall '12 Reading Group List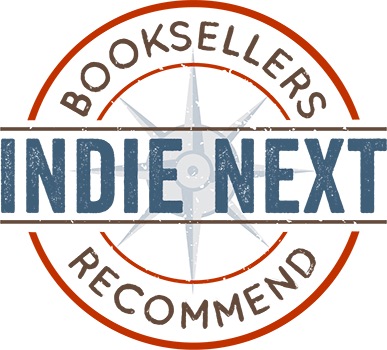 "This is the biography of two spunky young Smith graduates who, in the early part of the last century, bucked the trend and society's expectations and hired on as school teachers in a remote area of Colorado. The history and period detail is compelling and brings to life the hardships and courage of the Colorado settlers and the bright and brave spirits of Dorothy Woodruff and Rosamond Underwood. I wish I'd known them!"
— Cathy Langer, Tattered Cover Book Store, Denver, CO
View the List
Description
The acclaimed and captivating true story of two restless society girls who left their affluent lives to "rough it" as teachers in the wilds of Colorado in 1916.

In the summer of 1916, Dorothy Woodruff and Rosamond Underwood, bored by society luncheons, charity work, and the effete men who courted them, left their families in Auburn, New York, to teach school in the wilds of northwestern Colorado. They lived with a family of homesteaders in the Elkhead Mountains and rode to school on horseback, often in blinding blizzards. Their students walked or skied, in tattered clothes and shoes tied together with string. The young cattle rancher who had lured them west, Ferry Carpenter, had promised them the adventure of a lifetime. He hadn't let on that they would be considered dazzling prospective brides for the locals.

Nearly a hundred years later, Dorothy Wickenden, the granddaughter of Dorothy Woodruff, found the teachers' buoyant letters home, which captured the voices of the pioneer women, the children, and other unforgettable people the women got to know. In reconstructing their journey, Wickenden has created an exhilarating saga about two intrepid women and the "settling up" of the West.
Praise For Nothing Daunted: The Unexpected Education of Two Society Girls in the West…
"If you were impressed with Laura Hillenbrand's efforts to breathe life into Seabiscuit—or wax romantic about Willa Cather's classic My Antonia—this is a book for you."—Grand Rapids Press
Scribner, 9781439176597, 320pp.
Publication Date: April 24, 2012
About the Author
Dorothy Wickenden is the author of Nothing Daunted and The Agitators, and has been the executive editor of The New Yorker since January 1996. She also writes for the magazine and is the moderator of its weekly podcast The Political Scene. A former Nieman Fellow at Harvard, Wickenden was national affairs editor at Newsweek from 1993-1995, and before that was the longtime executive editor at The New Republic. She lives with her husband in Westchester, New York.
In the Prologue, Wickenden calls Ros's and Dorothy's adventure "an alternative Western." What do you think she means by this? After finishing the book, do you agree? How does their story compare to your idea of the classic "Western"?
Dorothy and Ros, Wickenden writes, were "bothered by the idea of settling into a staid life of marriage and motherhood without having contributed anything to people who could benefit from what talents and experiences they had to offer." (p. 29) How does this statement influence your perspective of Ros and Dorothy? What did they eventually pass along to the students of Elkhead? What did they learn from their students and their families?
How are Ros and Dorothy different from each other? How are they similar?
Each chapter opens with a photograph—from Dorothy teaching her students in 1917 in Chapter 10 to Bob Perry outside his cabin in Chapter 14. How did these pictures shape or enhance your reading of Nothing Daunted? How did they add to your understanding of the setting and time period?
Similarly, how did the inclusion of letters and notes enhance your reading? Was there one particular or memorable correspondence that stood out to you?
William H. Seward was known as a firebrand for representing the black defendant in a notorious murder case and for befriending abolitionist Harriet Tubman. What influence did Seward, Tubman, and other strong personalities in Auburn have on Dorothy and Ros?
How would you define Ros and Dorothy's teaching experience in one word? How did people react to their arrival in Elkhead? How did the girls' families react to their decision to leave the comforts of their homes in Auburn?
How would you describe Ferry Carpenter? Wickenden writes that he "believed that American democracy was born on the frontier." (p. 65) What effect did the lawlessness and opportunities of the West have on Ferry's imagination and aspirations? How did the frontier influence Ros and Dorothy?
Discuss the title of the book. Do you think it refers to the heroines' courage? What kind of education did Dorothy and Ros themselves receive in the West?
After Ros and Dorothy applied to be teachers, Ferry was told that one of the applicants "was voted the best-looking girl in the junior class of Smith College!" What advantages—educational, social, physical—did Ros and Dorothy have over other applicants? What were their potential disadvantages?
Ros and Dorothy received nearly identical scores on their Colorado teacher's exams. Ros wrote to her mother: "I think Mrs. Peck must have been perjuring her soul, to give [those scores] to us." (p. 161) What did she mean?
How did the structure of the narrative, with its flashbacks to the past and flash-forwards to the current day, influence how you read Nothing Daunted?
Do you think anyone else could have written this story about Ros's and Dorothy's time in Colorado? How would the story have been different if it was not written from the perspective of a family member?