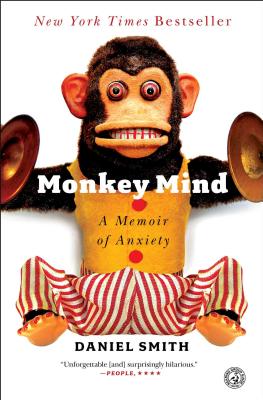 Monkey Mind (Paperback)
A Memoir of Anxiety
Simon & Schuster, 9781439177310, 224pp.
Publication Date: June 11, 2013
Other Editions of This Title:
Digital Audiobook (7/2/2012)
Hardcover (7/3/2012)
Compact Disc (7/3/2012)
MP3 CD (7/3/2012)
Compact Disc (7/3/2012)
* Individual store prices may vary.
July 2012 Indie Next List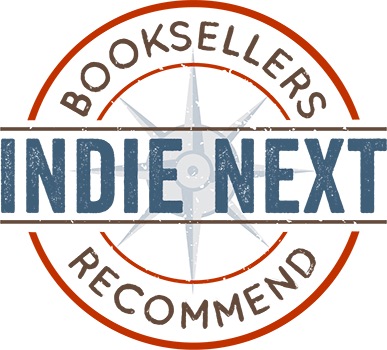 "This is the kind of memoir you've likely never read before. To be human is to understand what anxiety is, but few understand anxiety as a true mental disorder. Smith's real strength is his ability to provide the reader with very clear descriptions of what it means to suffers from chronic anxiety in ways that are both bracingly honest and self-deprecatingly funny. For readers who suffer anxiety, the world just may feel a tiny less lonely; for others, the hope is that this book will give insight into, and compassion for, those who do."
— Jennifer Wills Geraedts, Beagle Books, Park Rapids, MN
View the List
Description
A wildly acclaimed New York Times bestseller, this uplifting, smart, and funny memoir provides hope and understanding to the 40 million Americans who suffer from anxiety disorders.

Daniel Smith's Monkey Mind is the stunning articulation of what it is like to live with anxiety. As he travels through anxiety's demonic layers, Smith defangs the disorder with great humor and evocatively expresses its self-destructive absurdities and painful internal coherence. Aaron Beck, the most influential doctor in modern psychotherapy, says that "Monkey Mind does for anxiety what William Styron's Darkness Visible did for depression." Neurologist and bestselling writer Oliver Sacks says, "I read Monkey Mind with admiration for its bravery and clarity. . . . I broke out into explosive laughter again and again." Here, finally, comes relief and recognition to all those who want someone to put what they feel, or what their loved ones feel, into words.
About the Author
Daniel Smith is the author of Muses, Madmen, and Prophets and a contributor to The Atlantic, New York magazine, The New York Times Magazine, and Slate. He lives in Brooklyn, New York.
Praise For Monkey Mind: A Memoir of Anxiety…
"I read Monkey Mind with admiration for its bravery and clarity. Daniel Smith's anxiety is matched by a wonderful sense of the comic, and it is this which makes Monkey Mind not only a dark, pain-filled book but a hilariously funny one, too. I broke out into explosive laughter again and again."
— Oliver Sacks

"Monkey Mind does for anxiety what William Styron's Darkness Visible did for depression."
— Aaron T. Beck, father of cognitive therapy

"You don't need a Jewish mother, or a profound sweating problem, to feel Daniel Smith's pain in Monkey Mind. His memoir treats what must be the essential ailment of our time—chronic anxiety—and it does so with wisdom, honesty, and the kind of belly laughs that can only come from troubles transformed."
— Chad Harbach

"Daniel Smith maps the jagged contours of anxiety with such insight, humor and compassion that the result is, oddly, calming. There are countless gems in these pages, including a fresh take on the psycho-pathology of chronic nail biting, an ill-fated ménage a trois—and the funniest perspiration scene since Albert Brooks' sweaty performance in Broadcast News. Read this book. You have nothing to lose but your heart palpitations, and your Xanax habit."
— Eric Weiner

"I don't know Daniel Smith, but I do want to give him a hug. His book is so bracingly honest, so hilarious, so sharp, it's clear there's one thing he doesn't have to be anxious about: Whether or not he's a great writer."
— A.J. Jacobs

"Daniel Smith has a written a wise, funny book, a great mix of startling memoir and fascinating medical and literary history, all of it delivered with humor and a true generosity of spirit. I only got anxious in the last part, when I worried the book would end."
— Sam Lipsyte

"In this unforgettable, surprisingly hilarious memoir, journalist and professor Smith chronicles his head-clanging, flop-sweating battles with acute anxiety. . . . He's clear-eyed and funny about his condition's painful absurdities."
— People (four stars)

"This book will change the way you think about anxiety…. Daniel Smith's writing dazzled me….. Painful experiences are described with humor, and complex ideas are made accessible…. Monkey Mind is a rare gem."
— Pittsburgh Post-Gazette

"Monkey Mind is fleet, funny, and productively exhausting."
— Ben Greenman

"Superb writing [and] marvelous humor . . . If you're chronically anxious and want to better explain to a loved one what you're going through, hand them Monkey Mind."
— Psychology Today

"You'll laugh out loud many times during Daniel Smith's Monkey Mind. . . . In the time-honored tradition of leavening pathos with humor, Smith has managed to create a memoir that doesn't entirely let him off the hook for bad behavior . . . but promotes understanding of the similarly afflicted."
— O Magazine

"The book is one man's story, but at its core it's about all of us."
— Booklist

"[Smith] adroitly dissects his relentless mental and physical symptoms with intelligence and humor. . . . An intelligent, intimate and touching journey through one man's angst-ridden life."
— The Star Tribune (Minneapolis)

"A true treasure-trove of insight laced with humor and polished prose."
— Kirkus Reviews (starred)

"Monkey Mind is a perfect 10…. Hilarious, well-informed and intelligent, Smith conveys the seriousness of his situation without becoming pathetic or unrelatable, and what's more, he offers useful information for both sufferers and non-sufferers…. He gives us a reason to stay with him on every page."
— Newsday

"Here's one less thing for Daniel Smith to worry about: He sure can write. In Monkey Mind, a memoir of his lifelong struggles with anxiety, he defangs the experience with a winning combination of humor and understanding."
— Heller McAlpin

"For fellow anxiety-sufferers, it's like finding an Anne of Green Gables–style kindred spirit."
— New York magazine's Vulture.com

"[Monkey Mind] will be recognized in the years to come as the preeminent first-person narrative of the anxiously lived life."
— Psychiatric Times