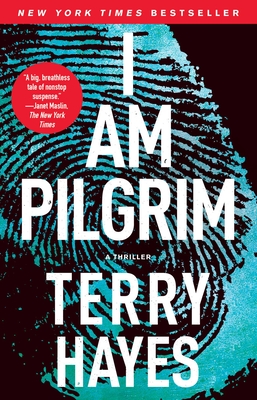 I Am Pilgrim
A Thriller
Paperback

* Individual store prices may vary.
Other Editions of This Title:
Digital Audiobook (5/26/2014)
CD-Audio (5/27/2014)
Hardcover (5/27/2014)
Digital Audiobook, Spanish, Castilian (3/2/2022)
June 2014 Indie Next List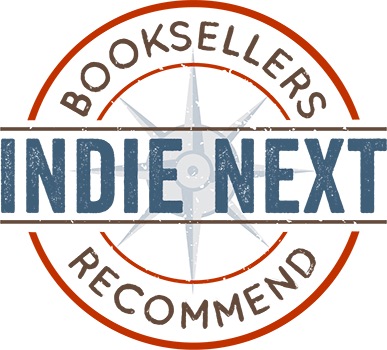 "A fast-paced, chillingly believable suspense novel, I Am Pilgrim draws the reader completely into a shadowy world where U.S. intelligence is pitted against a modern terrorist on a more terrifying mission than that of a mere suicide bomber. Hayes compellingly depicts the desperation of the main characters, both the good and the evil, with a fine line dividing the two. This is a book whose style and storyline will haunt you for a long time."
— Carolyn Chesser, Bayou Book Company, Niceville, FL
View the List
Description
"I Am Pilgrim is simply one of the best suspense novels I've read in a long time." —David Baldacci, #1 New York Times bestselling author

"A big, breathless tale of nonstop suspense." —Janet Maslin, The New York Times

"The pages fly by ferociously fast. Simply unputdownable." —Booklist

A breakneck race against time…and an implacable enemy.

An anonymous young woman murdered in a run-down hotel, all identifying characteristics dissolved by acid.

A father publicly beheaded in the blistering heat of a Saudi Arabian public square.

A notorious Syrian biotech expert found eyeless in a Damascus junkyard.

Smoldering human remains on a remote mountainside in Afghanistan.

A flawless plot to commit an appalling crime against humanity.

One path links them all, and only one man can make the journey.

Pilgrim.
Praise For I Am Pilgrim: A Thriller…
"Hayes delivers muscular prose, sniper-round accurate dialogue and enough superb and original plotting to fill three volumes. He balances it all with the dexterity of the accomplished storyteller that he so obviously is. I Am Pilgrim is simply one of the best suspense novels I've read in a long time."
— David Baldacci

"Mr. Hayes's globe-trotting book has more kicks, twists and winks than anything of its dusty genre has provided in a long time. You will be happily surprised to find a new thriller franchise with brains to match its brawn."
— Janet Maslin

"THRILLER OF THE WEEK. Delivers thrills and spills...A full tilt mix of Homeland, The Wire and The Bourne Ultimatum."
— Mail on Sunday

"I Am Pilgrim is a 21st century thriller: a high concept plot, but with finely drawn protagonists. The plot twists and turns like a python in a sack. Thestyle is visceral, gritty and cinematic...A satisfying and ambitious book, written with skill and verve."
— Adam LeBor

"I AM PILGRIM Is the Best Book of 2014"
— The Huffington Post

"The most exciting desert island read of the season…a big, breathless tale of nonstop suspense."
— Janet Maslin

"The pages fly by ferociously fast. Simply unputdownable."
— Booklist

"Massive in many senses, but none more so than its ability to exert a vice-like grip on the reader....Destined to be spy thriller of the year."
— Irish Independent

"Once you start this taut and muscular thriller, you won't be able to put it down."
— Library Journal, starred review

"[A] powerful and formidably researched globe-spanning thriller."
— Publisher's Weekly

"I Am Pilgrim is a twelve-course meal of a thriller.... A breathtaking accomplishment of a debut."
— Gregg Hurwitz, New York Times bestselling author of Tell No Lies

"The best book of 2014."
— Suspense Magazine

"Debut novelist Hayes brings well-refined storytelling chops to...[good] entertainment for readers with a penchant for mayhem, piles of bodies and a lethal biochemical agent or two."
— Kirkus Reviews

"The strongest [thriller] in years . . . a taut, global trek . . . a long and perfect pilgrimage. (Grade: A)"
— Cleveland Plain Dealer

"I am Pilgrim is a great, gripping thrill ride of a novel (that still feels grounded in reality). If you're looking for an action thriller/spy story for the beach, Pilgrim is a winner."
— The Hollywood Reporter

"Exhilarating...Hayes masterfully guides readers through an incredibly elaborate, drum-tight plot."
— Newsday

"A debut thriller reminiscent of John le Carre."
— Wichita Eagle

"The storytelling and a truly intriguing protagonist make "I Am Pilgrim" a contender for best-of-the-year lists."
— Associated Press

"I AM PILGRIM has all the elements of a blockbuster thriller."
— Denver Post

"Whatever you're doing right now, stand up and turn around. Take a good look at the edge of your seat. That's where you'll be clinging when you read I Am Pilgrim."
— Naples Daily News

"I Am Pilgrim features great character development and an expansive, ambitious storyline as it sets the standard for the post-9/11 spy thriller."
— S. Krishna Books

"High-octane."
— Parade

"Tom Clancy meets Robin Cook in a thriller that should find a place in many beach bags this summer."
— Kirkus

"Pilgrim turns out to be the most fascinating thriller hero I've encountered since Trevanian's legendary Nicolai Hel... Bracing, blisteringly original, and hopefully not the last time we see both Hayes and Pilgrim."
— Providence Journal

"The narrative is thrilling: the tension tightens with action...It's a murder mystery, an illuminating account of contemporary international politics and a study of an unusual man......An excellent thriller which as a first novel is really remarkable."
— Literary Review, UK

"The next 'Girl with the Dragon Tattoo'."
— The New York Post

"This murder mystery/spy thriller grabs you from the first sentence and won't let you out of its grip. A brilliant American secret agent and forensics expert is in a race against the clock to stop a terrorist with a plan to destroy the United States. Please fasten your seat belt."
— Kate White, New York Times bestselling author of EYES ON YOU

"'I Am Pilgrim' is [a] gripping debut novel, which pits a brilliant intelligence operative against an equally brilliant terrorist. Weighing in at over 600 pages, you get your money's worth and more with this thriller."
— Brad Thor, New York Times bestselling author of ACT OF WAR

"An intriguing, multi-perspective thriller… the story made me almost miss my subway stop."
— People Magazine

''Dude, freak out. That's my new Gone Girl. Gone Girl was the last book that I couldn't put down. Seriously, email me when you read it. You'll be five chapters in, and you'll look up and be like, 'Dude!'''
— Jimmy Fallon
Atria/Emily Bestler Books, 9781439177730, 624pp.
Publication Date: December 2, 2014
About the Author
Terry Hayes is the New York Times bestselling author of I Am Pilgrim and the award-winning writer and producer of numerous movies. His credits include Payback, Road Warrior, and Dead Calm (featuring Nicole Kidman). He lives in Switzerland with his wife, Kristen, and their four children.