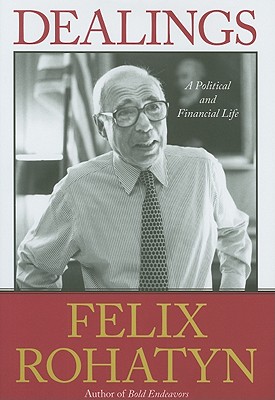 Dealings: A Political and Financial Life (Hardcover)
A Political and Financial Life
Simon & Schuster, 9781439181966, 304pp.
Publication Date: November 2, 2010
* Individual store prices may vary.
or
Not Currently Available for Direct Purchase
November 2010 Indie Next List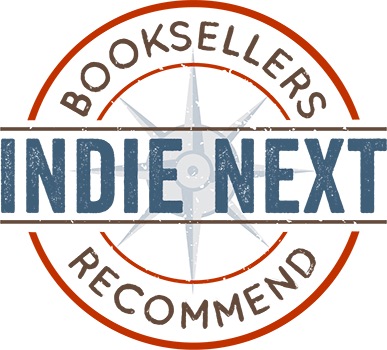 "Rohatyn knows what readers are most interested in, and in Dealings he sticks to the deal-making, keeping the story both entertaining and sprinkled with life lessons. There are more than a few moments in his life when he was the subject of bad press, but there's very little in the way of revenge. Concerning the most recent financial collapse, Rohatyn posits that the government needs to return to the regulation safeguards that have been dismantled since the Reagan years. A fun and informative read."
— Daniel Goldin, Boswell Book Company, Milwaukee, WI
View the List
Description
It was a German soldier's chance decision to reach for a cigarette and absently wave a car through a checkpoint outside Marseille in 1940 that allowed Felix Rohatyn and his Jewish family to escape from Nazi-occupied France. In the States, a chance summer job led him to the small, private investment bank of Lazard Freres, where he came under the tutelage of legendary financier Andre Meyer. The summer job turned into an extraordinary fifty-year career. Hailed as "the preeminent investment banker of his generation," Rohatyn was a creator of the merger-and-acquisition business that revolutionized investment banking and transformed the worlds of finance and entertainment. In this very personal account, Rohatyn takes us behind the headlines to offer readers a telling look at some of the era's most renowned figures in the worlds of finance, entertainment, and politics. We are alongside Rohatyn as he meets Steve Ross in the back of the funeral parlor Ross is managing as they strategize to take control of Warner Brothers, and in Andre Meyer's art-filled apartment as they negotiate with Frank Sinatra. We are with Rohatyn as he assists Harold Geneen of ITT weather a series of congressional investigations, and as he stays one step ahead of the canny Michael Ovitz as Matsushita attempts to win control of Lew Wasserman's Universal Pictures. We also watch Rohatyn defending shareholders' interests as the RJR-Nabisco buyout becomes a cautionary tale of executive greed. We have a front-row seat as Rohatyn and Governor Hugh Carey forge a desperation plan to save New York City from bankruptcy. And we accompany Rohatyn when he returns to Paris as the U.S. ambassador to the country he barely escaped alive as a young boy. Full of headline-making revelations, insider stories, keen personal observations, and relevant financial wisdoms, Dealings is the page-turning story of a life well lived.
Praise For Dealings: A Political and Financial Life…
Advance Praise for
DEALINGS
"Once, Wall Street bankers focused on serving clients. Once, they were called Wise Men, who proferred advice seemingly unmotivated by greed. An investment banking Hall of Fame would include Felix Rohatyn as one of these Wise Men, and this candid, fast-paced memoir vividly recounts tales of the many mergers he both engineered and avoided, the unvarnished advice he gave many CEOs, the brilliant way he engineered the rescue of New York City from near bankruptcy. This book is a treat."
--Ken Auletta, author of Googled and Greed and Glory on Wall Street



"While Felix Rohatyn was perhaps the preeminent insider in the New York financial world for decades, in Dealings he manages an outsider's perspective that makes the book all the more valuable. Still the discreet banker, he reveals enough juicy stories to make his book both important and fun to read."
--Connie Bruck, author of The Predator's Ball, Master of the Game, and When Hollywood Had a King



"Dealings is no ordinary memoir, as befits its author, Felix Rohatyn. Looking back on his extraordinary life, from a chance reprieve from a Nazi death camp to the heights of finance, politics and diplomacy, his story is an American saga, well-written and thoughtful."
--Henry A. Kissinger



"In Dealings, Felix Rohatyn shows that he is a master story-teller, bringing us deep inside the worlds of Wall Street and Washington. Others have written about the art of the deal, but no one does it better or with more verve than Felix Rohatyn."
--Madeleine K. Albright, U.S. Secretary of State, 1997-2001



"How Wall Street came to this not-so-pretty pass is the subtext of this fascinating memoir by one of America's greatest deal-makers. Read it for profit and pleasure alike."
--James Grant, editor, Grant's Interest Rate Observer
Advertisement