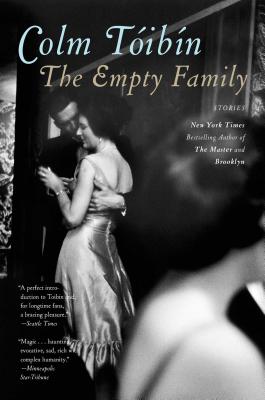 The Empty Family (Paperback)
Scribner Book Company, 9781439195963, 275pp.
Publication Date: January 3, 2012
Description
On the heels of his bestselling and award-winning novel Brooklyn, Colm Toibin returns with a stunning collection of stories--now available in paperback--"a book that's both a perfect introduction to Toibin and, for longtime fans, a bracing pleasure" ( The Seattle Times ). Critics praised Brooklyn as a "beautifully rendered portrait of Brooklyn and provincial Ireland in the 1950s." In The Empty Family, Toibin has extended his imagination further, offering an incredible range of periods and characters--people linked by love, loneliness, desire--"the unvarying dilemmas of the human heart" ( The Observer, UK). In the breathtaking long story "The Street," Toibin imagines a relationship between Pakistani workers in Barcelona--a taboo affair in a community ruled by obedience and silence. In "Two Women," an eminent and taciturn Irish set designer takes a job in her homeland and must confront emotions she has long repressed. "Silence" is a brilliant historical set piece about Lady Gregory, who tells the writer Henry James a confessional story at a dinner party. Reviewed on the front page of The New York Times Book Review, The Empty Family will further cement Toibin's status as "his generation's most gifted writer of love's complicated, contradictory power" ( Los Angeles Times ).
Praise For The Empty Family…
"[The Empty Family] reconfirms his mastery of the short story…. Toíbín raised his profile with the exquisitely bittersweet Brooklyn, and this collection is every bit as rich… Likely to rank with the best story collections of the year."—Kirkus (starred review)



"The work of a supreme writer who only improves."—The Times (U.K.)



"This is some of Toíbín's most beautiful and heart-stopping writing. The story 'The Street' is one of the great love stories of our time, gay or straight."—Edmund White, author of City Boy



"A collection that will only further fuel Toibin's ascent through English fiction."—The Independent (UK)
Advertisement