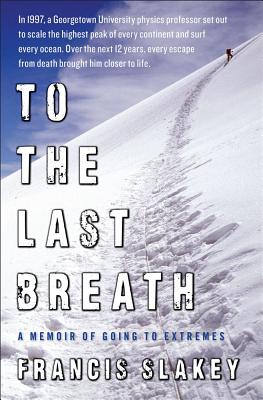 To the Last Breath (Hardcover)
A Memoir of Going to Extremes
Simon & Schuster, 9781439198957, 252pp.
Publication Date: May 8, 2012
* Individual store prices may vary.
May 2012 Indie Next List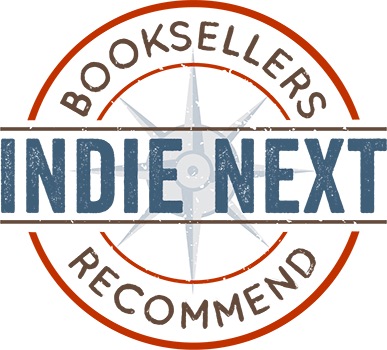 "This is a splendid and exciting read about the author's transition from self-centered narcissist to world citizen during his 10-year, physically and emotionally rigorous adventure to be the first person to climb the highest summits on every continent and surf all the oceans of the world. Highly recommended!"
— Gary Colliver, Windows on the World-Books & Art, Mariposa, CA
View the List
Description
In the bestselling tradition of Into Thin Air and Born to Run, Francis Slakey takes readers on a physical and spiritual journey to the most extreme points on Earth and deep inside the human psyche. A journey to the most extreme points on Earth and deep inside the human spirit
Before Georgetown physics professor Francis Slakey set out to climb the highest mountain on every continent and surf every ocean, he had shut himself off from other people. His lectures were mechanical; his relationships were little more than ways to fill the evenings. But as his journey veered dangerously off course, everything about him began to change.
A gripping adventure of the body and mind, To the Last Breath depicts the quest that leads Slakey around the globe, almost takes his life, challenges his fiercely held beliefs, and opens his heart. The scientist in Slakey explores the history of Robert Falcon Scott's doomed Antarctica expedition, the technology of climbing, and the geophysics of waves. But it is the challenges he endures and the people he encounters--a Lama who gives him a mysterious amulet, a life-or-death choice atop Everest, an ambush at gunpoint in Indonesia, a head-on collision in the high desert--that culminate in a moving lesson about what it means to be human.
About the Author
Francis Slakey is the Upjohn Lecturer on Physics and Public Policy at Georgetown University, whose focus is the intersection of science and society. The founder and co-director of the Program on Science in the Public Interest, a Lemelson Associate of the Smithsonian Institution, and a MacArthur Scholar, Dr. Slakey has been profiled by NPR, National Geographic, and others, and his writing has appeared in The Washington Post, The New York Times, Slate, and Scientific American.
Praise For To the Last Breath: A Memoir of Going to Extremes…
"Intrepid Francis Slakey scales each continent's highest peak, surfs every ocean, and lives to tell the tale in To The Last Breath, an exhilarating thrill show for armchair adventurers who prefer air conditioning to thin air." —Vanity Fair



"When a Georgetown physics professor saw his existence becoming mundane, he actually did something about it. This exciting, moving memoir documents his quest to climb the highest mountains and surf every ocean on earth." —Entertainment Weekly "Must List"



"A dramatic account of summiting Everest, getting ambushed in Indonesia and enduring isolation and spiritual deprivation in Antarctica. . . . To the Last Breath is a moving tale of self-discovery, right to the last word." —People



"Francis Slakey's exciting, perilous adventures from El Cap to the Indian Ocean are at first just a stunt—the cool, calculated goal of a hardcore scientist. But when the acts of grace and heroism of others open his heart, To the Last Breath becomes a tribute to the remarkable connectedness that binds the world and its people together." —Norman Ollestad, New York Times bestselling author of Crazy For The Storm


"To The Last Breath is, in a word, breathtaking. Dr. Slakey takes you with him as he blasts through blizzards and dangles by frayed lines to get to the top of the highest mountains. He also adds the science of surfing to your body of knowledge. I felt his transformation as if it were my own: from restrained physics professor who gives his students equations instead of himself, to humane, caring soul, willing to love and to lose and to truly enter the world. Slakey's story has the adrenaline of high adventure, but more importantly, it delivers the thrill of self-discovery." —Lucinda Franks, winner of the Pulitzer Prize and author of My Father's Secret War



"Francis Slakey must have nine lives. In a book that is compelling and insightful from the get-go, Slakey takes the reader along on his adventures as he comes to terms with his mother's death and learns what really matters in life."



"An adrenaline shot of a book."



"More than another tale of high octane machismo."



"A love story, an athletic journey, an introspective process of discovery."



"Part adventure travel, part call to action for anyone who cares about making a better world."
or
Not Currently Available for Direct Purchase