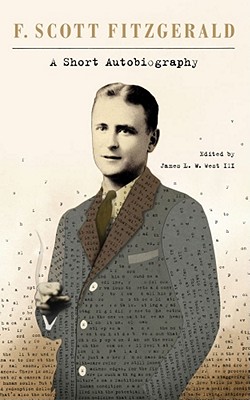 A Short Autobiography (Paperback)
Scribner Book Company, 9781439199060, 204pp.
Publication Date: August 2, 2011
Description
A self-portrait of a great writer. A Short Autobiography charts Fitzgerald's progression from exuberant and cocky with "What I think and Feel at 25," to mature and reflective with "One Hundred False Starts" and "The Death of My Father." Compiled and edited by Professor James West, this revealing collection of personal essays and articles reveals the beloved author in his own words.
Praise For A Short Autobiography…
"An intellectual autobiography [that] should inspire Fitzgerald readers new or returning...a pleasure to read." -Library Journal



"Jaunty, funny, sparkling, and self-mocking, and beneath the glinting wit, deeply reflective." –Booklist



"Frequently funny and fast-paced." –Associated Press



"Fitzgerald never wrote an autobiography, but this is the next best thing: A collection of 19 personal essays written over the course of his career. They include lighthearted, amusing pieces clearly designed to appeal to magazine editors and casual readers, as well as grimmer fare carved from the center of a broken heart.." –Chicago Tribune
Advertisement