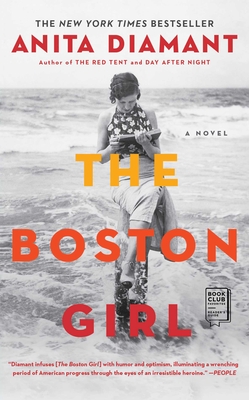 The Boston Girl
A Novel
Paperback

* Individual store prices may vary.
Other Editions of This Title:
Digital Audiobook (12/8/2014)
Hardcover (12/9/2014)
December 2014 Indie Next List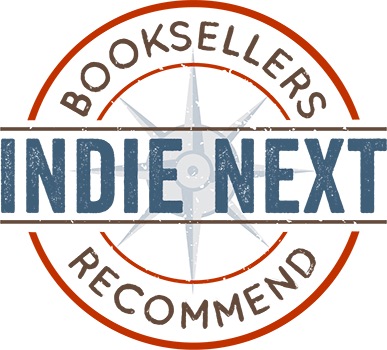 "Diamant brings a generation of women to life through the voice of Addie Baum. Born in 1900, Addie tells of her early childhood in Boston as the child of immigrant parents; her formative years as a Saturday Club girl, where she found her lifelong friends; her career path as a typist and journalist; and meeting her husband and finding meaningful work as a social worker. Her story plays out against a backdrop of some of the most basic issues women had to face as they found their places in 20th century America. As I turned the last pages of The Boston Girl, I was left with a serene sense of satisfaction. A historical feat and a very enjoyable read."
— Jenny Lyons, The Vermont Book Shop, Middlebury, VT
View the List
Description
New York Times bestseller!

An unforgettable novel about a young Jewish woman growing up in Boston in the early twentieth century, told "with humor and optimism…through the eyes of an irresistible heroine" (People)—from the acclaimed author of The Red Tent.

Anita Diamant's "vivid, affectionate portrait of American womanhood" (Los Angeles Times), follows the life of one woman, Addie Baum, through a period of dramatic change. Addie is The Boston Girl, the spirited daughter of an immigrant Jewish family, born in 1900 to parents who were unprepared for America and its effect on their three daughters. Growing up in the North End of Boston, then a teeming multicultural neighborhood, Addie's intelligence and curiosity take her to a world her parents can't imagine—a world of short skirts, movies, celebrity culture, and new opportunities for women. Addie wants to finish high school and dreams of going to college. She wants a career and to find true love. From the one-room tenement apartment she shared with her parents and two sisters, to the library group for girls she joins at a neighborhood settlement house, to her first, disastrous love affair, to finding the love of her life, eighty-five-year-old Addie recounts her adventures with humor and compassion for the naïve girl she once was.

Written with the same attention to historical detail and emotional resonance that made Diamant's previous novels bestsellers, The Boston Girl is a moving portrait of one woman's complicated life in twentieth century America, and a fascinating look at a generation of women finding their places in a changing world. "Diamant brings to life a piece of feminism's forgotten history" (Good Housekeeping) in this "inspirational…page-turning portrait of immigrant life in the early twentieth century" (Booklist).
Praise For The Boston Girl: A Novel…
"Strong female ties form this story's core. Through these relationships…Diamant brings to life a piece of feminism's forgotten history [and reminds us] there will always be those who try to prescribe what you should be. Good friends are those who help you find out for yourself."
— Good Housekeeping

"Diamant infuses [The Boston Girl] with humor and optimism, illuminating a wrenching period of American progress through the eyes of an irresistible heroine."
— People

"A graphic, page-turning portrait of immigrant life in the early twentieth century...an inspirational read."
— Booklist

"The story of every immigrant and the difficulties of adapting to and accepting an unfamiliar culture."
— Huffington Post

"Enjoyable fiction with a detailed historical backdrop."
— Kirkus

"Ravishing. . . .whip-smart, warm, and full of feeling… deeply pleasurable. . . you can't help wanting to linger."
— Boston Globe

"Crisp, lively, clear, wry, affectionate, compulsively readable and very entertaining…The Boston Girl's…[narrator] is supremely brave and bighearted — a marvelous role model no matter how you parse it."
— San Francisco Chronicle

"The Boston Girl convincingly traces the story of a scrappy, intelligent immigrant, who does more than merely survive the 20th century; she embraces it all—tragedies, joys, and the humdrum—with unflagging passion."
— Miami Herald

"Addie is…a good storyteller, and her descriptions of the human devastation of World War I and the flu epidemic … have an immediacy that blows away any historical dust."
— USA Today

"Anita Diamant's The Boston Girl introduces[a] woman of substance…[who] relates how growing up in a time of gender inequality, strict family expectations, and a widening generation gap of social values made her a successful person."
— Boston Herald

"A vivid, affectionate portrait of American womanhood …Diamant has built her career on taking women seriously, and Addie Baum is another strong heroine with an irrepressible voice."
— Los Angeles Times

"Engaging… interesting, informative, and a good read."
— New York Journal of Books

"This compelling new novel by the author of the book club favorite The Red Tent (1997) also celebrates a woman's story."
— Dallas Morning News

"Readers…will feel lucky that they read this richly textured all-American tale."
— Historical Novel Society

"An exploration of the immigrant experience, love,marriage and friendship, plus many significant world events, including World War I and II, Prohibition, the Spanish flu epidemic, civil rights and the sexual revolution. Through it all, family and friendship remain resilient."
— Fort Worth Star-Telegram

"A gripping story of a young Jewish woman growing up in early-20th-century Boston. . . A stunning look into the past with a plucky heroine readers will cheer for."
— Publishers Weekly

"Diamant offers impeccable descriptions of Boston life during those early years of the 20th century and creates a loving, caring lead character who grows in front of our eyes."
— Library Journal

"A beautiful novel that captures yourheart."
— The Jerusalem Post
Scribner, 9781439199367, 336pp.
Publication Date: August 4, 2015
About the Author
Anita Diamant is the bestselling author of the novels The Boston Girl, The Red Tent, Good Harbor, The Last Days of Dogtown, and Day After Night, and the collection of essays, Pitching My Tent. An award-winning journalist whose work appeared in The Boston Globe Magazine and Parenting, and many others, she is the author of six nonfiction guides to contemporary Jewish life. She lives in Massachusetts. Visit her website at AnitaDiamant.com.