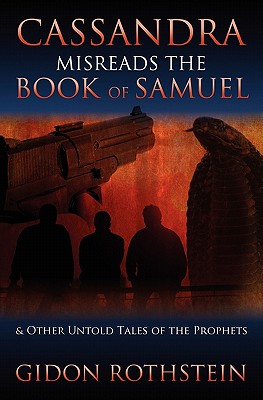 Cassandra Misreads the Book of Samuel (Paperback)
(and other untold tales of the phrophets)
Booksurge Publishing, 9781439208250, 238pp.
Publication Date: December 9, 2008
* Individual store prices may vary.
Description
In Cassandra Misreads the Book of Samuel, Gidon Rothstein brings alive the learning and wisdom of the ancient biblical texts for the modern reader. Through the use of short stories and a novella, Rothstein's insightful and creative retellings of the classic myths of the Prophets of the Old Testament bring hope, inspiration, and a message that the lessons of the past still have relevance in today's secular world. Cassandra Misreads the Book of Samuel grapples with the best and worst of human nature, family dynamics, deathbed regrets, and murder. Told in a modern idiom with wit, mystery, and with a narrative flair worthy of the best in the inspiration and spirituality genres, Cassandra teaches lessons for modern times that both educate and entertain.
About the Author
Gidon G. Rothstein is an ordained Rabbi and has a Ph.D. in Jewish History from Harvard University. He currently serves as Director of Jewish Studies at HAFTR, a high school in Cedarhurst, New York. He is the author of a previous work of fiction, Murderer in the Mikdash. Dr. Rothstein is married and has three children.