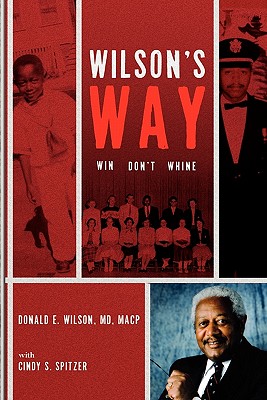 Wilson's Way: Win, Don't Whine (Paperback)
Win, Don't Whine
Booksurge Publishing, 9781439222683, 215pp.
Publication Date: May 21, 2009
About the Author
Born in Worcester, Massachusetts Wilson attended public schools before graduating from Harvard College and Tufts Medical School. He trained in internal medicine and gastroenterology in Boston, becoming internationally known for his research in prostaglandins and gastrointestinal physiology. Wilson served as chief of gastroenterology, chairman of the department of medicine and dean/vice president at three medical schools, in each instance building a legacy of excellence during his tenure. He was the first African American dean of a majority medical school in the U.S. He has received numerous honors and led many national organizations, including serving as chair of the Association of American Medical Colleges. He has received honorary degrees from the University of Maryland and Tufts. Wilson "retired' in 2006, but now serves as Senior Vice President for Health Sciences at Howard University in Washington, D.C. He lives with his wife Patricia on a farm in Owings Mills, Maryland.
Advertisement