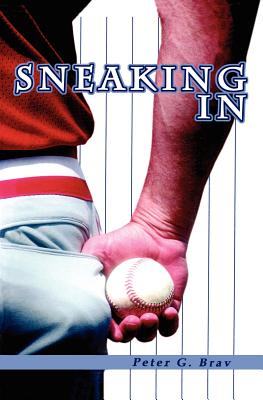 Sneaking in (Paperback)
Booksurge Publishing, 9781439223512, 252pp.
Publication Date: January 19, 2009
* Individual store prices may vary.
Description
Sneaking In is the stirring diary of an 11 year-old Long Island youth during one life-changing summer. Greg is like most boys his age. He has a crush on the prettiest girl in his grade he's afraid to talk to. He's terrorized by a bully more ferocious than the most menacing of professional wrestlers. He has a younger brother who annoys him on a daily basis. But everything changes the day Greg learns the news about his father's grave illness. Devastated, Greg resolves to do for his father something he could never afford to do for himself---attend the first game of the 1999 World Series at historic Yankee Stadium. By sneaking in. As his father's condition worsens, Greg tries to come to terms with his greatest fears. The novel builds to an exciting climax on the fateful night before the biggest of life and death games. Will Greg fulfill his father's dream? Will his father live to see it? This novel is a must read for anyone who believes, or wants to believe, in the power of hope.
About the Author
PETER BRAV, a native of Long Island, now resides in Princeton, New Jersey with his wife Janet, a college professor. His greatest sources of pride are his daughter Julia and son Gregory.