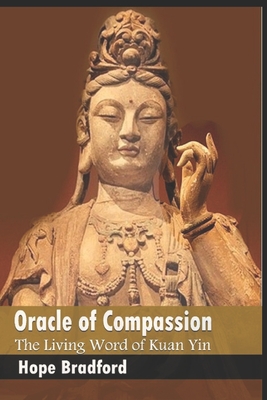 Oracle of Compassion: The Living Word of Kuan Yin (Paperback)
The Living Word of Kuan Yin
Booksurge Publishing, 9781439225066, 212pp.
Publication Date: July 8, 2010
About the Author
Bringing to "Oracle of Compassion: the Living Word of Kuan Yin" her extensive studies in ancient and contemporary wisdom and philosophy, Ms Bradford has acquired more then a quarter of a century expertise in transpersonal Hypnosis. in spite of her professional credentials and experience, she could never have imagined the singular psychic event that would transform her life. Commencing in the winter of 2004 a hypnosis client, Lena Lees spontaneously channeled Eastern Deity of Compassion and Mercy Kuan Yin. She revealed Her immutable teachings on the Law of Compassion. As witness and transcriber, Ms. Bradford now brings to you Kuan Yin's world-renowned compassion and spiritual teachings. Ms. Bradford's theoretical discussion on the deity's esoteric teachings (and their relationship to everyday life situations) offers an indepth evaluation of these spiritual principles. Ms. Bradford is also the author of "Beneficial Law of Attraction: the Manifestation Teachings."
Advertisement