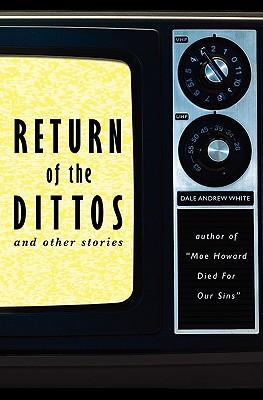 Return of the Dittos (Paperback)
Booksurge Publishing, 9781439227329, 182pp.
Publication Date: April 25, 2009
* Individual store prices may vary.
Description
The author of "Moe Howard Died For Our Sins" is back with a new collection of short stories that again shows why reviewers have called him "devious" and "a natural born storyteller." "Return of the Dittos" takes readers on another wild romp. Whether depicting a bagboy revolt or the impending end of the world, these 20 tales are sometimes weird, occasionally outrageous but always thoroughly entertaining. This collection will engage you - and your imagination - from its first page to its last.
About the Author
Dale Andrew White's short fiction has appeared in Modern Short Stories, Comic Relief, Beyond Science Fiction & Fantasy, Nuthouse, The Macguffin, Northcoast View and numerous other magazines and journals. His work includes the short story collection, "Moe Howard Died For Our Sins" and the interview collection "Encounters with Authors."