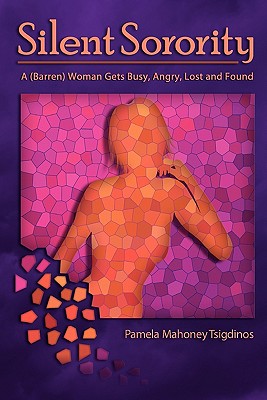 Silent Sorority
A Barren Woman Gets Busy, Angry, Lost and Found
Paperback

* Individual store prices may vary.
Description
From celebrity and news websites to streaming and social content to lifestyle blogs, family-building successes are routinely and glowingly shared and celebrated. But where are the voices of those who are unable to have children? In relating what happens when nature and science find their limits, Silent Sorority examines a seldom acknowledged outcome and raises provocative, often uncomfortable questions usually reserved for late night reflection or anonymous blogging. Outside of the physical reckoning there lies the challenge of moving forward in a society that doesn't know how to handle the awkwardness of infertility. With no Emily Post-like guidelines for supporting couples who can't conceive, most well-intentioned "fertile" people miss the mark. Silent Sorority offers an unflinching and insightful look at what it's like to be barren in an era of designer babies and helicopter parents.Silent Sorority received the Team RESOLVE Choice Award for Best Book.
Booksurge Publishing, 9781439231562, 216pp.
Publication Date: April 18, 2009
About the Author
Pamela Mahoney Tsigdinos (Sig-din-us) is an award-winning author, blogger and an infertility survivor. In her first book, Silent Sorority, Pamela shares with naked candor, humor and poignancy the intense and, at times, absurd experience of adjusting to a life as a "non-mom." Pamela and her blog have been profiled in the New York Times, The Globe and Mail, The New Atlantis, The American Prospect, Ottawa Citizen, and Montreal Gazette. Her writing is featured in a variety of online outlets including Fertility Authority, Open Salon, MORE.com, and BlogHer, just to name a few.