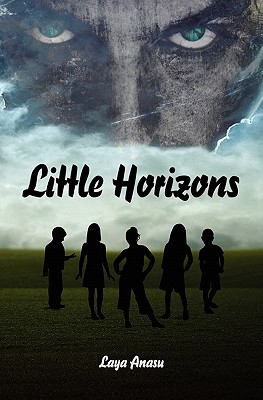 Little Horizons (Paperback)
Booksurge Publishing, 9781439237571, 392pp.
Publication Date: August 25, 2009
Description
On the surface, Brinda Arora and her best friends-Max, Alan, Hailey, and Mellony-seem just like any other fifth-graders: they hate waking up early for school, would prefer to eat cookies instead of eggs for breakfast, and like playing with the latest toys and gadgets. What's different about these kids, though, is that they're living in the year 2020, in an alternate universe known as the Druniverse. Their lives become suddenly dangerous when they're drafted into service by Lotaav, plunging them deep into a futuristic battle unlike any other. Will Brinda and her friends emerge victorious? Young-adult readers will relish Little Horizons not only for its exciting and thoughtful story, but also because it was written by a teenaged girl whose voice lends authenticity to her young characters in a way few adult authors can.
About the Author
Laya Anasu was born in India and moved to the United States when she was two years old. Her family settled in Nevada, where she developed a passion for reading and writing stories at an early age. She currently lives in Ohio, where she continues to pursue her passion for writing, enjoys unusual hobbies like juggling, and is preparing for her junior year of high school.
Advertisement