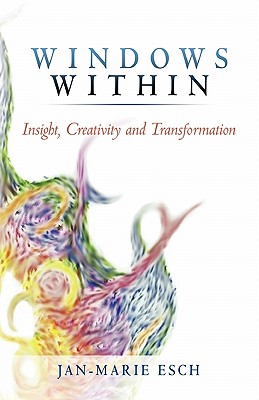 Windows Within
Insight, Creativity and Transformation
Paperback

* Individual store prices may vary.
Description
Begin an incredible journey into self-awareness, knowledge and understanding. In Windows Within: Insight, Creativity, and Transformation, author and creativity expert Jan-Marie Esch guides us with compassion and direction through a fascinating yet practical journey into ourselves and our abilities. Esch has developed a unique and exciting approach to creativity that encompasses a holistic view of ourselves and our abilities represented by an interactive graphic model. The model helps us identify our energy states, remove blockages, and prepares us to reach toward our full potential. Whether we apply her methods to our endeavors in the arts or business, relationships, health, or personal development, the balanced psychological model is unfailingly relevant as a means of transformation toward a more creative life. (Note: This book is in full color and contains art and graphics.)
Booksurge Publishing, 9781439240267, 174pp.
Publication Date: January 20, 2010
About the Author
A talented author, artist, educator and consultant, Jan-Marie Esch was born in Indiana and spent her formative years growing up in So. California. Daughter of a scientist father and artist mother, she developed a keen interest in discovery and creative expression from an early age. It was during her senior year that she was inspired to begin her journey into awareness and creativity. She received her B.A.Ed. and an M.S. in Organization Development from Central Washington University. Later, she completed her Ph.D. in Leadership and Human Behavior at United States International University (now Alliant IU). Dr. Esch's work has encompassed government, public, and private sector jobs, as well as extensive work in adult education. Her passion for and belief in the power of the human spirit creates a foundation for growth and inspiration.