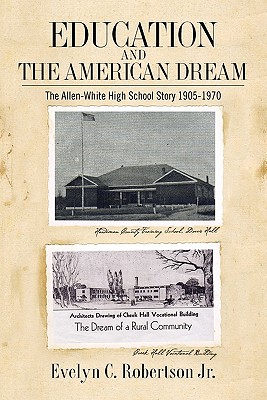 Education and the American Dream: The Allen-White High School Story 1905-1970 (Paperback)
The Allen-White High School Story 1905-1970
Booksurge Publishing, 9781439240922, 102pp.
Publication Date: October 12, 2009
About the Author
Evelyn C. Robertson Jr. has a Masters Degree in Administration and supervision and a B.S. Degree in Political Science and History from Tennessee State University, Nashville, TN. Mr. Robertson is a 1959 graduate of Allen-White School, as are his two brothers, wife and aunt. He spent twelve years in education as a teacher, coach, and Principal. Seven of those years were spent at Allen-White High School. This book coincides with the fiftieth anniversary of his graduation from Allen-White. In addition, Mr. Robertson has forty years as a Psychiatric Hospital Director, Mental Health Commissioner for the State of Tennessee, and as an Economic and Community Development Executive Director for a Regional Economic Development Agency. Mr. Robertson has been married for forty-five years to his wife Hugholene Ellison Robertson, with whom he shares two children, Jeffery and Sheila.
Advertisement