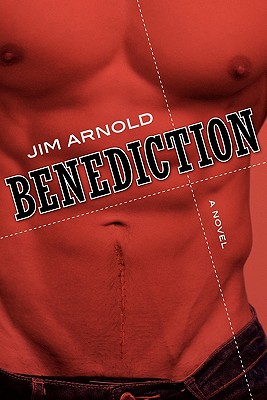 Benediction (Paperback)
Booksurge Publishing, 9781439248577, 310pp.
Publication Date: September 11, 2009
Other Editions of This Title:
Paperback (9/3/2019)
* Individual store prices may vary.
Description
Benediction unfolds during the twilight of dotcom-frenzied San Francisco, where globe-hopping Ben Schmidt, a gay, recovering alcoholic who heads marketing at a trendy software firm, just found out he's got prostate cancer. Ben's sleeping with Jake, the sexy artist upstairs, while carrying on a little friends-with-benefits liaison with hot Argentinean Eric. His long-held dream of directing a movie has finally happened, too - and all this while sober. His enviable life takes an unplanned detour with the cancer news while simultaneously, Ben's work nemesis maneuvers to destroy his reputation and get him fired. Despite being hit with all this, Ben, with his indomitable spirit and darkly skewed sense of humor, learns to navigate the strange reality of cancerworld just as his movie begins its festival tour and the work situation escalates. With the happy outcome of any of these situations far from certain, Ben struggles to figure out what love and friendship really mean as he fights for literal survival - all the while dealing with those who want to give advice, including friends who've passed on - yet can't resist popping back in with words of dubious wisdom.
About the Author
As a writer, Jim Arnold is the author of feature film screenplays and teleplays. Benediction is his first novel. As head of Eureka Street Pictures, Jim directed the critically-acclaimed documentary short Our Brothers, Our Sons, about generational differences around HIV/AIDS in gay men, (nominated for Best Documentary at the 2002 Turin International Gay & Lesbian Film Festival). Jim has worked as a free-lance journalist and has published in Frontiers, Variety, Prime Health & Fitness and other periodicals and fiction anthologies. He began his career in musical theatre and holds a BA in journalism and film from Marquette University, and has studied film production/writing in the MFA program for Cinema/TV at the University of Southern California, the Writers Program at UCLA, and at Film Arts Foundation in San Francisco. He lives in Los Angeles.