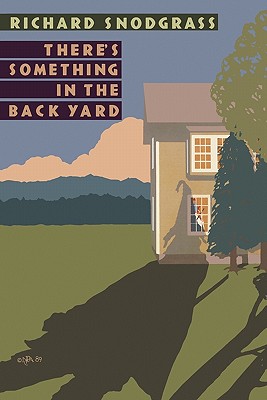 There's Something in the Back Yard (Paperback)
Booksurge Publishing, 9781439249161, 330pp.
Publication Date: November 24, 2009
* Individual store prices may vary.
Description
From Publishers Weekly: As this quirky modern fable begins, George Binns, laid-back English professor in Flagstaff, Ariz., finds what seems to be a masked Hopi Indian performing rituals in his backyard. Is this silent figure a kachina, or ancestral spirit, as local Hopis believe? Is it an Indian impersonator of a spirit, or maybe a prankster? This enigma is only one of Binns's worries. His bitter wife, a transplanted New Yorker like himself, is a heavy drinker whom his cooing girlfriend keeps pressuring him to leave; and his best friend, who's involved with his wife, is dying of cancer. This debut novel is a haunting, seductive, original story that grips the heart and the imagination as it counterposes the rootlessness and alienation from nature of the white characters to the Indians' powerlessness in the prevailing American culture. Snodgrass interweaves his own sardonic, modernized retellings of Hopi legends into his tale of marital woe.
About the Author
Richard Snodgrass lives in Pittsburgh, PA with his wife, Marty, and the irrepressible Tim The Cat. Over the years he has worked as a janitor, news monitor, warehouseman, editor, high-rise construction inspector, freelance writer and photographer; he currently operates a Pittsburgh-based PR, advertising, and creative services firm, Snodgrass Industries, Inc. Richard's first novel, THERE'S SOMETHING IN THE BACK YARD, was published by Viking Press in 1989 to critical acclaim. His short stories and essays have appeared in the New England Review and Bread Loaf Quarterly, South Dakota Review, California Review, and elsewhere. An accomplished fine art photographer, Richard's photographs are in private and museum collections across the country. His grants and fellowships include: Artist in Residence, LightWorks, University of Syracuse; Artist in Residence, Helene Wurlitzer Foundation, Taos, New Mexico; and a Fellowship from the Pennsylvania Council on the Arts.
or
Not Currently Available for Direct Purchase