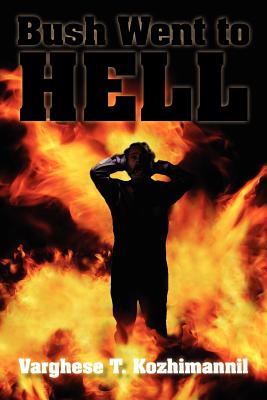 Bush Went to Hell (Paperback)
Booksurge Publishing, 9781439254592, 270pp.
Publication Date: January 14, 2011
* Individual store prices may vary.
Description
Bush Went to Hell is a fictionalized account of a time that will diminish the luster of U.S. history for centuries, a morality play and fierce social commentary about the misuse and abuse of power by George W. Bush and his officials. For anyone appalled by the deceptions perpetrated by Bush and his cronies, this novel will prove more than satisfying. From first page to last, the lying and the chicanery are exposed, along with the individuals who participated in this shameful time in our history. Political and Biblical scholars, and readers who love a good drama, will find this book fascinating, humorous, and undeniably valuable. The book is a political satire for fun and entertainment. It touches the lives of average people and their daily struggle. It exposed many social evils, unfairness and injustice from New York City to Washington. You will find valuable information to stay healthy and happy. Your favorite media and political stars are characters in this story. It is the most explosive and controversial novel ever published in the United States. It is an interesting take on the decay of the American political system that deserves to be read by all those who want to know America or change America. The book is available from www, createspace.com/900001895 Website: www.kozhiman.com.