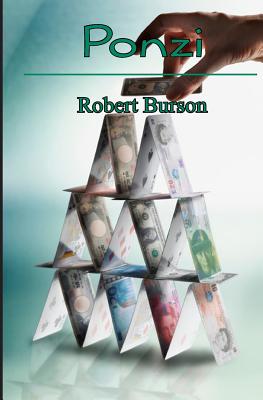 Ponzi (Paperback)
Createspace Independent Publishing Platform, 9781439268179, 320pp.
Publication Date: December 21, 2009
About the Author
A native Californian, I have lived in Escondido for over 30 years. My wife and I have 3 sons who have finally, and thankfully, grown up and are off the payroll. Of course, during the time we were raising them we spent many years at soccer, lacrosse and Little League fields, Christmas pageants, school assemblies and urgent care clinics. Now we are enjoying our grandchildren. Grandchildren, by the way, are much better than children for the simple reason they go home. My BS degree is from Santa Clara University and my Masters degree in finance is from San Diego State University. Currently, I am on the Board of the Boys and Girls Club of Greater San Diego, having recently completed my term as Board Chair, as well as its Foundation. I previously chaired the Community Services Commission of the City of Escondido. I am a president of the Escondido Sunrise Rotary Club. Besides my formal training and education, I am a student of history and have a love of politics. These credentials have given me an understanding of both economics and human nature. This understanding has propelled all of the story lines in my novels. It also gave me the basis that I needed to simplify explanations in "Finance & Accounting Made Simpler." Finance & Accounting as well as my novels are available in paperback or as e-books on Amazon, Barnes and Noble online, and the iBookstore. I am a recovering CPA having recently retired as a partner in a regional CPA firm. After "practicing" for forty years I figured I was as good as I ever was going to be. (However, I still haven't come to the same conclusion regarding my golf game.) But seriously, much of what I present is based on my business experiences over those years. In my capacity as a partner, I have written many articles and brochures for our client publications. I have written a weekly column in The San Diego Daily Transcript and have also had articles published in the San Diego Business Journal, the North County Times, the Tax Advisor and the Journal of Accountancy.
Advertisement