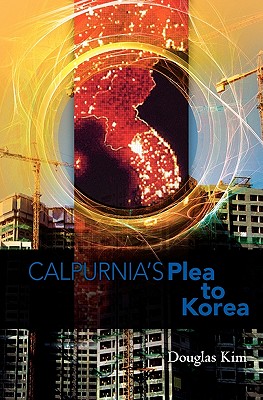 Calpurnia's Plea to Korea (Paperback)
Createspace, 9781439270691, 220pp.
Publication Date: July 10, 2010
* Individual store prices may vary.
Description
As a follow-up to Vortex of the Korean Financial Crisis, author and financial analyst Douglas Kim examines where the real estate market will likely be in the near future in Calpurnia's Plea to Korea. An eye opening, cautionary, if at times shocking, expose, this work is not without hope as it helps readers recognize the significant factors that impact the Korean real estate sector. In four chapters including "Capital Markets amidst Sea of Change and the Heart of China" and "Korea's Resilience in Times of Distress," the author reveals how rising interest rates and lower global fund flow will continue to challenge Korea's real estate market. With higher interest rates and excessive household debt combined with extreme reliance on floating rate household loans, there will be severe negative impacts that must be addressed if Korea is to not be swept away by the undercurrent.
About the Author
Douglas Kim is a native of Seoul, South Korea. Mr. Kim worked as a director of Crane Partners, a hedge fund specializing in investing in Korean companies. He also worked as a director at Corevest Partners and was head of the international equity research department at Korea Investment & Securities. Mr. Kim was also an analyst at ING Barings and CSFB in the equity research and mergers and acquisition departments. He has over thirteen years of experience in analyzing various industries and over ten years of experience in covering the Korean market. Mr. Kim received his B.S. degree in economics, with a concentration in finance, from the Wharton School of the University of Pennsylvania. Mr. Kim currently resides in Seoul, South Korea.