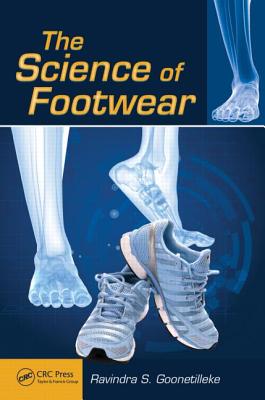 The Science of Footwear (Human Factors and Ergonomics #37)
Hardcover

* Individual store prices may vary.
Other Editions of This Title:
Paperback (3/29/2017)
Description
Although we now have sophisticated algorithms and techniques for determining the shapes and sizes and for matching the fit between shoes and feet, few, if any, of the books currently available cover these new technologies until now. Bringing together high-quality and state-of-the-art contributions from designers, biomechanists, ergonomists, engineers, podiatrists, and scientists from industry and academia, The Science of Footwear provides an in-depth understanding of the technology and techniques involved in the design and development of a popular and demanding consumer product.
This book introduces the design, development, manufacturing, and marketing of footwear. The chapters contain data from past research and the state-of-the art methodologies. They not only cover every aspect of the product design, but also how the footwear industry caters to the wide-ranging needs of sophisticated and demanding customers. The footwear industry has rapidly changed over the last 10 years. Mass production has changed to personalization and mass customization, areas that are not well-understood. This book explores these different concepts in a coherent way, drawing on differing views that give a holistic view of the science behind footwear. Collating information from different disciplines, the book provides the tools to develop the next generation of footwear.
CRC Press, 9781439835685, 726pp.
Publication Date: November 6, 2012
About the Author
Ravindra Stephen Goonetilleke is a Professor in the Department of Industrial Engineering and Logistics Management at Hong Kong University of Science and Technology, Kowloon.