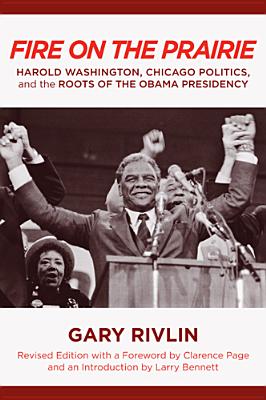 Fire on the Prairie: Harold Washington, Chicago Politics, and the Roots of the Obama Presidency (Paperback)
Harold Washington, Chicago Politics, and the Roots of the Obama Presidency
Temple University Press, 9781439904923, 274pp.
Publication Date: October 26, 2012
* Individual store prices may vary.
or
Not Currently Available for Direct Purchase
Description
Chicago--a name synonymous with tough urban politics and racial conflict. In 1965, Martin Luther King, Jr., set the nation's sights on the city when he said, "If we crack Chicago, then we crack the world". Black empowerment "would take off like a prairie fire across the land". Here is the story of Harold Washington's election in 1983 as the city's first black mayor. Photographs.
About the Author
Gary Rivlin is the author of five books, including Broke, USA: From Pawnshops to Poverty, Inc. - How the Working Poor Became Big Business, and a former staff reporter for the New York Times, where his beats included Silicon Valley and New Orleans after Hurricane Katrina. His work has appeared in the New York Times Magazine, GQ, Wired, and Fortune, among other publications, and also the Chicago Reader, where he worked as a staff writer during the Harold Washington years.
Advertisement