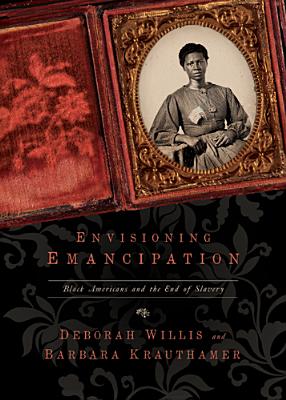 Envisioning Emancipation (Hardcover)
Black Americans and the End of Slavery
Temple University Press, 9781439909850, 240pp.
Publication Date: December 5, 2012
Other Editions of This Title:
Paperback (2/27/2017)
* Individual store prices may vary.
Description
What freedom looked like for black Americans in the Civil War era
About the Author
Deborah Willis, a leading historian and curator of African American photography and culture, is Chair and Professor of Photography and Imaging at Tisch School of the Arts at New York University. She was a MacArthur Fellow, a Guggenheim Fellow, and a Fletcher Fellow. Her co-authored book, Michelle Obama: The First Lady in Photographs, received the 2010 NAACP Image Award for Outstanding Literary Work-Biography/Autobiography. Her most recent books are Posing Beauty: African American Images from the 1890s to the Present and Black Venus 2010: They Called Her "Hottentot" (Temple). Barbara Krauthamer is Assistant Professor of History at the University of Massachusetts-Amherst. She is the author of Black Slaves, Indian Masters: Slavery, Emancipation, and Citizenship in the Native American South as well as many articles and essays on the history of slavery and emancipation. She has received fellowships and awards from the Association of Black Women Historians, the National Endowment for the Humanities, Stanford University, the University of Texas at Austin, Yale University, and the Schomburg Center for Research in Black Culture.
Praise For Envisioning Emancipation: Black Americans and the End of Slavery…
"Envisioning Emancipation offers an illuminating and inspiring look at the men and women who enabled, lived through, and were affected by the landmark event of emancipation. With a stunning collection of photographs accompanied by engaging new scholarship, this book is sure to have a vital and important impact on the way Americans see our nation and ourselves."-Thelma Golden, Director and Chief Curator of the Studio Museum of Harlem

"When Frederick Douglass observed that 'Negroes can never have impartial portraits at the hands of white artists,' he virtually predicted a century of derogation and invisibility for African Americans. Images of African Americans under slavery or even later during Reconstruction are notoriously rare, and there has never been a comprehensive survey of these always illuminating photographs. In Envisioning Emancipation, Deborah Willis and Barbara Krauthamer have painstakingly filled in many of the missing pieces, compiling an extraordinary photograph album of African American vernacular life that will be treasured as much for its historical insights as for its powerful aesthetic impact."
-Brian Wallis, Chief Curator, International Center of Photography

"Envisioning Emancipation is a rare publication that is both intellectually innovative and emotionally enriching. Willis and Krauthamer have transformed the way scholars will look at abolitionism and the transition from enslavement to freedom by carefully recasting and reassessing black imagery to better understand and explore the intersection of race, gender, propaganda, and identity. The authors remind us that photography was a valuable and effective weapon in the struggle over the future of slavery in America, a weapon that was used, fought over, and manipulated by all involved."-Lonnie Bunch is the Founding Director of the National Museum of African American History and Culture

 "[A] stunning range of images that 'allow us to contemplate not only the history of slavery and emancipation but also our continued ties to that history and its legacies.' The result is a gem: haunting, touching, troubling, inspiring, and informative....Particularly noteworthy is the attention given to women, especially their role in the Civil War.... Though it does not purport to be a photographic history of African-Americans, one will certainly see the course of history leading to emancipation." —Publishers Weekly