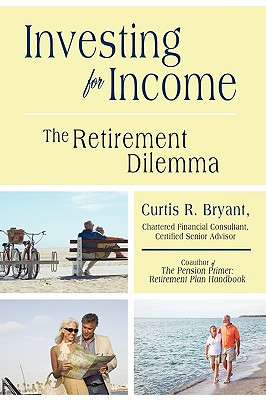 Investing for Income: The Retirement Dilemma (Paperback)
The Retirement Dilemma
iUniverse, 9781440151149, 136pp.
Publication Date: July 20, 2009
Description
If you are at or near retirement, how certain are you that you won't outlive your assets? Until recently, a high percentage of middle-income people reaching retirement could look forward to maintaining their lifestyles with a combination of Social Security, company pensions, and small amounts of savings. Now, middle-income people reaching retirement will be dependent upon receiving lifetime income from their savings and/or a lump sum distribution from a company pension plan.
In "Investing for Income," author and retired financial advisor Curtis Bryant offers this sourcebook of ideas for financial advisors and those nearing retirement. He provides information and ideas regarding the various concepts, products, and services that may help maximize income and assure that it's adequate for a lifetime. He shows that proper use of stocks, real estate, and insurance products can enhance your income, provide growth to offset inflation, and increase your ability to survive and prosper in any market, while reducing your overall risk.
"Investing for Income" is geared toward the middle-income earner who wishes to have a secure retirement. In this new financial world, retirees need to be concerned about outliving their money rather than leaving all they have to the next generation.
Advertisement