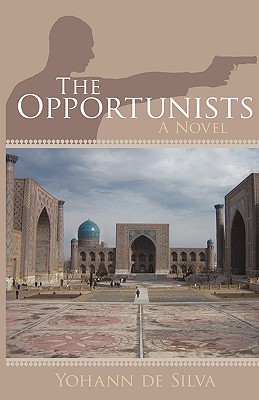 The Opportunists (Paperback)
iUniverse, 9781440164422, 280pp.
Publication Date: September 24, 2009
Other Editions of This Title:
Hardcover (9/24/2009)
* Individual store prices may vary.
Description
When Peter Ivanov, the son of Russian immigrants, finds himself stuck with a $50,000 gambling debt, he decides to do something drastic. He heads to Uzbekistan, a little-known country on the edge of the world.
But Yury Popov, a former Red Army captain who once served in Afghanistan and now rules Brighton Beach, N.Y., has no intention of letting a young man escape such a debt. So he sends his daughter, Anna, and other underlings to find his quarry, but Peter is already gone when they arrive at his apartment.
Anna has reasons of her own for not wanting Peter to escape, and she follows him to Uzbekistan. In short order, her father decides she needs help hunting down the enemy.
Once in Uzbekistan, both Peter and Anna seek wealth and recognition while facing crime lords, corrupt officials and drug traders. They make the unlikeliest of friends, and take unconventional steps to get what they want.
Get ready to take a roller coaster ride around the world with "The Opportunists," a fast-paced novel that portrays present-day Uzbekistan in all its gritty glory and proves that revenge can sometimes be the most important thing in the world.
About the Author
Yohann de Silva enjoys traveling overseas, and he lives in Washington, D.C. The Opportunists is his first novel.