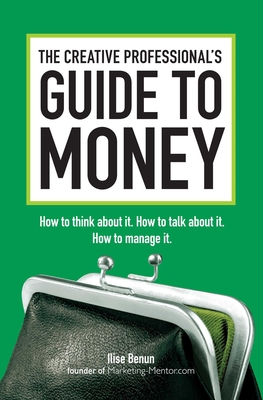 The Creative Professional's Guide to Money (Paperback)
How to Think About It, How to Talk About it, How to Manage It
HOW Books, 9781440302435, 240pp.
Publication Date: March 1, 2011
* Individual store prices may vary.
Description
The Creative Professional's Guide to Money
teaches creatives everything they need to know about the financial side of running a creative business.
Creatives - which include anyone promoting their own creative services (designers, copywriters, photographers, illustrators, interior designers, web designers, and more) - are great at their work, but when it comes to running the financial side of their business, most would rather not talk about it. This book focuses on proven techniques and resources used by a wide range of successful creatives to manage their business finances. Expert advisers are interviewed on topics such as accounting, taxes, contracts and financial planning. Using examples, case studies, and real-life stories from actual creatives, this book addresses:
How to build the financial structure of a creative business from the ground up
How to set up and achieve long-term financial goals and plan for a prosperous retirement
Common financial mistakes small business owners make and how to avoid them
How to handle taxes and insurance
How to perform day-to-day accounting tasks
How to create a budget and adhere to it
What to charge for work and how to determine a profit margin
How to talk about money with clients and prospects
About the Author
Ilise Benun is the co-founder of Marketing Mentor, as well as an author and national speaker. Her books include The Designer's Guide to Marketing and Pricing, Stop Pushing Me Around, Designing Web Sites for Every Audience, and Self-Promotion Online. She has given presentations for national and international trade organizations, including The HOW Design Conference, American Marketing Association, Business Marketing Association, AIGA, Graphic Artists Guild, Registered Graphic Designers of Ontario and NY Designs.
or
Not Currently Available for Direct Purchase