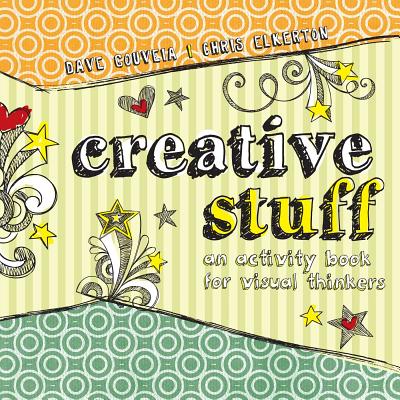 Creative Stuff: An Activity Book for Visual Thinkers (Spiral)
An Activity Book for Visual Thinkers
How Books, 9781440304200, 192pp.
Publication Date: March 14, 2012
* Individual store prices may vary.
or
Not Currently Available for Direct Purchase
Description
What is Creative Stuff? Creative Stuff is inspiring and colorful.
Creative Stuff can be messy, witty and wonderful.
Creative Stuff is a tool that brings humor and fun to the creative process.
Creative Stuff is full of puzzles, games, activities and thought-starters.
Creative Stuff is a workbook for visual creatives, and youAEre holding it right now. Exercise your imagination through interactive games and challenges, sharpen your brainpower with puzzles and brain teasers, and find inspiration when you need it most This workbook will jumpstart creativity and brainstorming for visual thinkers--you know who you are Every page will stimulate the senses and get those creative juices flowing fast and furious.
About the Author
Dave Gouveia has worked in the design industry for more than fifteen years, and having been recognized with multiple awards, he has an imagination and design narrative honed from a cult-dedication to computers, design and motion pictures. Clients have included Alliance, Levis and IMAX. He has been featured in various publications and participated as both a speaker and design judge. Chris Elkerton has combined his keen sense of design with his love of life to create award-winning projects for a variety of clients for more than 20 years. These clients have included Discovery Films, DuPont Canada and THALES, and his work has been recognized by HOW magazine, Applied Arts magazine, Summit and The Advertising & Design Club of Canada.
Advertisement