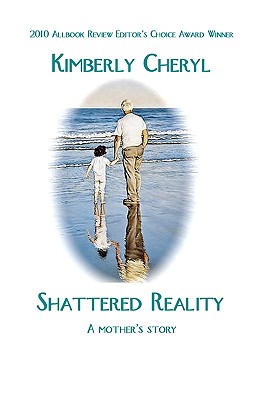 Shattered Reality (Paperback)
Createspace Independent Publishing Platform, 9781440404597, 214pp.
Publication Date: August 18, 2008
* Individual store prices may vary.
Description
A wonderful read for all parents, teachers, counselors .... we need to open our eyes to child sexual assault and help put a stop to this silent epidemic. The sexual abuse of a child creates a devastating family crisis. Parents want to know what to do and say to help their child but they also want to know how to respond to and heal their own emotional turmoil. As a parent, you need to know it's okay and natural to act with disbelief and denial. This is my story, a mother's story, about the abuse of my daughter and my struggles to over come. I thought I could trust my family members. I thought I knew and could trust the legal system. I was wrong. As a parent, I couldn't find help for ME...what to expect on this journey with my daughter and her recovery. I didn't know how much pain I would suffer as well. This is my story and my struggle toward recovery. Some how, someway, I hope it gives you hope for your journey as well.
About the Author
Kimberly Cheryl is a seasoned marketing professional with 18 years experience in pharmaceutical sales and management. As a victim of crime, she is very passionate about her career as founder and managing partner of Executive Defense Technology, LLC, an anti-victimization education firm. As a speaker, author, consultant and certified RAD (Rape/Aggression/Defense) instructor, she helps clients optimize their personal safety. As a seminar leader, she provides a comprehensive course that begins with awareness, prevention, risk reduction and avoidance, while progressing on to the basics of hands on defense training. Her clients include everyone from elderly church group members and housewives to employees of Fortune 500 Corporations. In 2007, she wrote "Escape from the Pharma Drug Cartel: ", "Take this Pill and Sell It!", and "Are Your Habits Killing You? A Complete Personal Handbook of Safety Suggestions to Incorporate Into Your Everyday Life".