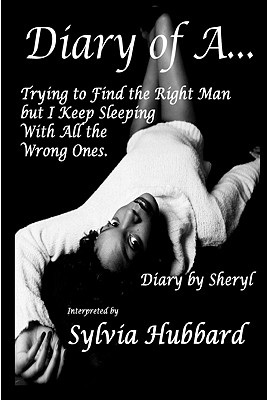 Diary of A... (Paperback)
A Diary of a Woman's Inner Temptress
Createspace Independent Publishing Platform, 9781440491863, 172pp.
Publication Date: March 23, 2009
* Individual store prices may vary.
Description
Sheryl Banks decided to start this diary of ... (well she doesn't know yet). Join Sheryl on her journey to find what every woman wants... a man. A good man. Yet, somehow she keeps getting lost along the way. Don't expect an entry every day, because her life isn't that exciting, but she thinks it's sure to keep you on your toes.
About the Author
With twist and turns, Sylvia will make your eyes dance and your mind shudder as you read her short stories. Find out all about this fantastic author of mystery/romance & sensual/noir. Sylvia Hubbard, single mother of three is from Detroit, Michigan. Dreams of Reality was her first novel, and she had more to come with her second book, Stone's Revenge & Mistaken Identity available through Amazon.com. Her foundation genre has always been romance, but she has ventured into suspense, erotic, mystery, paranormal and I/R. Always urban and contemporary styled, her writing is enjoyed all over the world by all nationalities. She's always available for speaking opportunities at bookclubs, conferences, schools, and writing groups. In the upcoming year, she will be featured in several anthologies & will be publishing another paperback and 4 more e-books. She has a degree in Marketing/Management and minored in journalism, broadcasting (Specs Howard), drama, html programming, teaching assistant, customer service specialist, and commercial art.