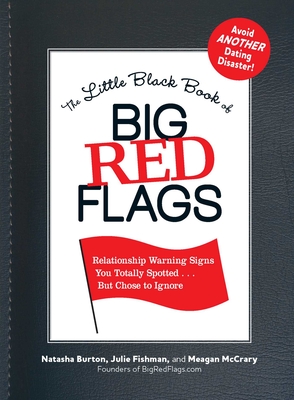 The Little Black Book of Big Red Flags (Paperback)
Relationship Warning Signs You Totally Spotted... But Chose to Ignore
Adams Media Corporation, 9781440512650, 239pp.
Publication Date: June 18, 2011
* Individual store prices may vary.
Description
You've done it before. Saw something wrong with him--whether it was suspect grooming habits or ridiculously childish behavior--but let it slide. It's not that big of a deal. Except it totally was. You wanted to fall in love, but ended up going insane. You swore you'd never do it again. But did. Don't beat yourself up. In the search for love, we've all either blatantly ignored or completely missed red flags. Instead, smarten up. It's time to figure out what you missed and learn how to avoid similar flagtastic fiascos in the future. If you raise your red flag awareness now, you'll be able to greenlight a real relationship down the road.
About the Author
Natasha Burton is a serial monogamist who's currently the Relationships Editor of Glo.com, a women's lifestyle website partnered with MSN and ELLE magazine. Julie Fishman is a tomboy turned comedy writer who teaches at a college in Hollywood and writes for screen, print, and web.