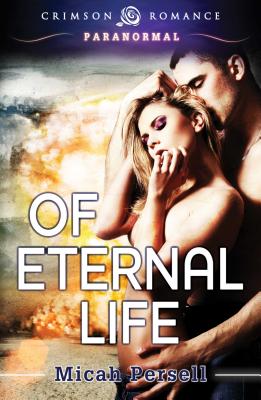 Of Eternal Life (Garden of Good and Evil #1)
Paperback

* Individual store prices may vary.
Description
In the hidden basement lab of a military research facility in Needles, California, Eli Johnson jerks to consciousness. He is strapped to a stretcher and remembers nothing until he hears a voice he knows only as "The Tormentor." That's when it all comes back: he has been a prisoner in this lab for eight years. And he's about to die.

Abilene Miller, a newly minted doctor desperate to prove herself, snaps up the opportunity to work at a military hospital, but the reality of Needles proves to be vastly different from the pitch of the two recruiters. She spends her days running labs and wishing for things to be different.

When Abilene stumbles across Eli's body in a supply close, she definitely gets different. She's shocked when the dead man jerks back to life in her arms and infuriated when he kidnaps her. He thinks she's part of a conspiracy; she thinks he's insane.

Only together can they find out the truth—and brave the risks they run in loving each other.

Sensuality Level: Sensual
Crimson Romance, 9781440544620, 200pp.
Publication Date: November 15, 2012
About the Author
Micah Persell holds a bachelor's degree in English and a double master's degree in literature and English pedagogy. She is an avid reader of all types of literature, but has a soft spot for romance. She currently teaches high school language arts classes.