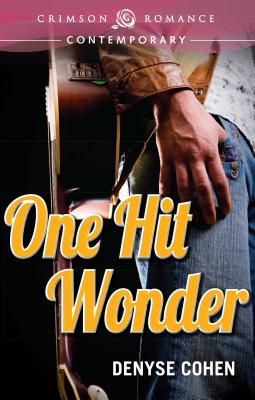 One Hit Wonder (Paperback)
Crimson Books, 9781440550645, 224pp.
Publication Date: June 30, 2012
* Individual store prices may vary.
Description
At nearly thirty, Audrey is stumbling through her own life. When she posts on Facebook her frustration at being laid-off, a long-lost childhood friend offers her a gig to photograph his wannabe rock band on tour. Her Brazilian mother believes it's fate; Audrey believes it's the power of DSL. Inside a rundown Winnebago with the all-male band, her cynicism is only matched by her fear of being taken for a groupie. Despite her own resistance, she falls for the one member who keeps her at a distance. Then John writes a song that reveals his pent-up emotions for her and propels the band to instant stardom. Audrey must choose between working with the band or pursuing her own accomplishments, a decision that creates room for the complications of fame to creep in between her and John. Despite their connection, they find themselves facing jealousy, betrayal, and a gut-wrenching sorrow that could unravel their relationship. Sensuality Level Behind closed doors.