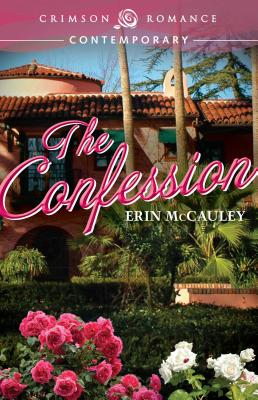 The Confession (Unlocked Secrets #1)
Paperback

* Individual store prices may vary.
Description
A confession turns successful handbag designer Aimee Morrison's world upside down and lands her on the doorstep of Emily Sinclair, the woman who could possibly be her birth mother. In a case of mistaken identity, Aimee impulsively accepts a job as Emily's personal assistant. To complicate matters, Aimee falls in love with Marcus Lee, a sexy, moody, damaged man who is highly suspicious of her.

Marcus Lee has spent most of his life on the Sinclair estate, having lived there with his mother as a child, and returning after college to pursue his dream of becoming a writer and assume the role of estate caretaker. Growing up with the memory of his father's betrayal, and his mother's emotional isolation, he's learned to trust no one. Watching woman after woman claim to be Emily's long-lost daughter in an effort to be her sole heir, he also believes everyone has a hidden agenda. Upon meeting Aimee, he is surprised by his strong physical attraction to her, and even as he begins to fall in love, he knows she's keeping secrets.

Tangled in her own deceptions, will Aimee lose everything she loves once the truth is revealed?

Sensuality Level: Sensual
Crimson Romance, 9781440551901, 224pp.
Publication Date: July 9, 2012
About the Author
Erin McCauley resides in the Pacific Northwest with her three children, writing deeply moving love stories that will have you believing in happily ever after.