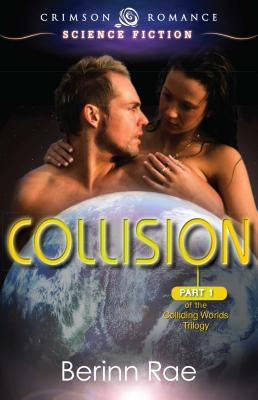 Collision (Paperback)
Crimson Books, 9781440552403, 224pp.
Publication Date: October 10, 2012
Description
Sienna Wolfe knows it's going to be an interesting day when a man with golden skin and strange tattoos crashes in her backyard . . . and ends up tied to her bedposts. She likes her life just the way it is - simple, easy, relaxed. But when the gorgeous new alien in her life asks for her help in an inter-galactic war on a collision course with Earth, she can't say no . . . but she'll soon wish she had. The U.S. military has figured out they have uninvited company, and they're not happy. Sienna knows it won't be easy protecting Earth from an alien invasion, but as a woman of action, she refuses to back down. Now it's up to Sienna to pull off the impossible: save the world and - hopefully - live a little happily ever after. Sensuality Level Sensual.
Advertisement