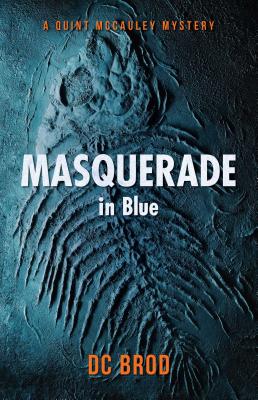 Masquerade In Blue
Paperback

* Individual store prices may vary.
Description
When reporter Jeff Barlowe is jailed for contempt of court for refusing to put a name to his source, he calls on his friend, private detective Quint McCauley to bail him out. Working with the source, an environmental vigilante known only as the Blue Fox who is the lead suspect in the murder of local developer, Quint tries to learn who else wanted the man dead and, at the same time, maintain the Fox's anonymity.
Gallery Books, 9781440554094, 200pp.
Publication Date: November 15, 2012
About the Author
D.C. (Deb) Brod has written fiction most of her life, but didn't think she had a novel in her until after she graduated from Northern Illinois University with an MA in journalism. It was then that she decided if she could spend 120 pages discussing postal oppression of the radical press, she could write a novel. She was right. Her first novel, Murder in Store, featuring private detective Quint McCauley, appeared two years later in 1989. Four more novels in that series were followed by a contemporary Arthurian thriller,Heartstone. Her short stories have appeared in Alfred Hitchcock Mystery Magazine and several anthologies; two of these stories received Reader's Choice Awards. She lives in St. Charles, Illinois, with her husband, Donald, and their two cats, Skye and Jura, who are possibly the world's most aww-inspiring felines. (If you don't believe that, check out her website: DCBrod.com.) When she's not writing, reading, or finding excuses not to clean the house, she enjoys watercolor painting, traveling, and watching crows. And, sadly, the Cubs.