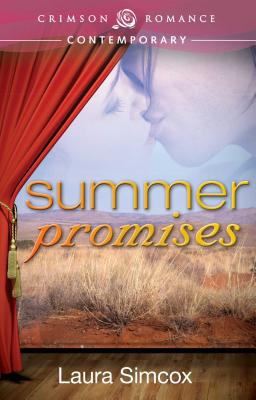 Summer Promises
Paperback

* Individual store prices may vary.
Description
Scenic designer Carly Foster just started her last summer theatre job, and at the ripe old age of twenty-nine, she promised herself it would be a working vacation in the mountains of New Mexico - with no romance allowed. She's finished with the "drama trauma" of theatre romance: her love life has never been beyond Act One because she can't stay away from tortured artists. Not this time.

But luck is so not on her side: she's stuck in a touristy ghost town with a charming bodyguard who's flirting with her just to relieve his own boredom: Asher Day, the producer's brother recently returned from New York City with an armload of empty canvasses and a vanload of attitude. A sexy painter who won't talk about his past? So typical. But Carly is determined not to experience a repeat of her past relationships. If only Asher could live up to his wounded artist persona, she could kick him to the curb and stick by her goal to stay away from the type of guy who stomps on her spirit.

But the magnetic pull she feels from Asher is irresistible: he has inner strength and compassion, not to mention a heart-melting wink and kisses that leave her sleepless. If Carly can't keep the drama in the theatre and out of her personal life, not only will she have bags under her eyes, but her heart will never survive the summer.

Sensuality Level: Sensual
Crimson Romance, 9781440554667, 200pp.
Publication Date: November 15, 2012