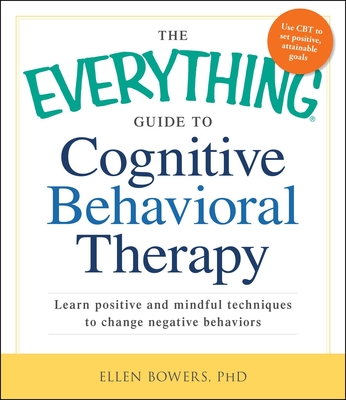 The Everything Guide to Cognitive Behavioral Therapy (Paperback)
Learn Positive and Mindful Techniques to Change Negative Behaviors (Everything®)
Everything, 9781440556715, 304pp.
Publication Date: April 18, 2013
* Individual store prices may vary.
Description
A step-by-step guide to a positive outlook and a happier life!
Cognitive behavioral therapy (CBT) is a popular method of therapeutic treatment that involves examining both your thoughts and your actions. Proven to be an effective treatment for anxiety, depression, and eating and mood disorders, CBT helps you change dysfunctional emotions and thinking into positive, mindful, and compassionate behavior--toward yourself and others.
The Everything Guide to Cognitive Behavioral Therapy
is an informed but sensitive beginner's guide to this process, offering guidance on:
How CBT works as a treatment program.
Transforming negative thoughts into positive actions.
CBT and anxiety, depression, and mood disorders.
Using CBT to advance professionally.
Setting positive, attainable goals.
Developing a solid and helpful feedback system.
If you've been looking for a way to change your behavior or improve a negative mindset, this book is ideal for you.
The Everything Guide to Cognitive Behavioral Therapy
is the first step in embracing a mindful, healthy outlook on life.
About the Author
Ellen Bowers, PhD is a writer who lives in Los Angeles, CA. She has been active in the recovery movement for almost three decades, mentoring others in overcoming issues with the effects of alcoholism and other addictions. She holds a doctorate in psychology, a master's of science degree in education and psychology and is a member of Mensa. She previously authored The Everything Guide to Coping with Perfectionism.