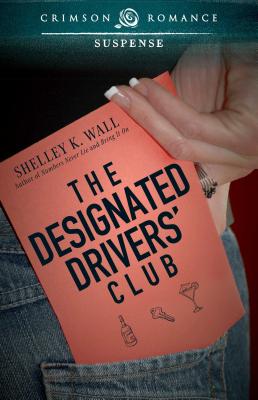 Designated Driver
Paperback

* Individual store prices may vary.
Description
Jenny Madison was fired from her office job for an "attitude problem" that resulted from, well, a disappointing life. Out of desperation and a need to pay her rent and car loan, she starts a business driving people home after a night on the town. Customer calls continue to put her in contact with Grant Tucker, an equally disillusioned entertainment executive whose life has been derailed due to a family incident of past years.

Grant doesn't remember the young passenger in the car that killed his niece. He just knows the driver died. At the time, the family needed stability and he needed a job so he delved in to help keep the small entertainment company afloat while his aunt and uncle, the owners, dealt with the loss of a daughter. Years later, meeting Jenny seemed more an aggravation than salvation.

Jenny faces significant personal challenges when a number of her clients, contacts, and friends end up associated to the haunting accident from her past that killed her father. Unfortunately, the little girl also killed in the accident has no intention of staying hidden in the dark. She makes her presence known in a most inconvenient way.

Sensuality Level: Sensual
Crimson Romance, 9781440558191, 224pp.
Publication Date: March 1, 2013